This first episode covers the early years from childbirth to diagnosis and horrific symptoms to the first signs of a completely unexpected autism turnaround.
In this episode, I dive into the diagnosis, the first sign of autism, papers from the hospital and the experts, our family album, and a bunch of painful and exciting memories.
Also, how we went from a newlywed expecting couple with so much anticipation to shattered dreams and an autism diagnosis within 4 years. In fact, it's the story of an ordinary family who trusted the doctors and authorities from our son's hospital birth, the many mistakes made in the first months of parenting, to getting the diagnosis.
In this episode, you will hear:
The first signs of autism and seizure. And why we were in denial.
Also, the process of diagnosis from age 2 – 4.
The apathetic behavior, violence, stimming, sleepless nights, night terrors, screaming, lack of eye contact, and physical contact drove us to the ground. 
The 4 wake-up calls (including pinworms) that saved us from a destiny as victims. Also, they finally gave me the signs and the knowledge we needed to start helping our son, saving our family, our health, and future PLUS overcome asthma and allergies.
The BIG SHIFTS we had to make in our life. What truly worked and what was a waste of time, money, and energy (including autism diets, low oxalate diets, autism supplement protocols, chelation, SCD, broth, kefir, fish oil, and other bad ideas).
Why we quit gurus, ABA, therapy, support from the social services, and the Autism Society. And why that is the reason why our son overcame his symptoms.
Of course, the first signs of healing and the link between our lifestyle, autism, ADHD, asthma, and allergies. 
This 3 part series is relevant to anyone who has been told that there's "nothing you can do" about autism. It's relevant to autism parents who are seeing results but keep hitting roadblocks and want to know why.
You must listen to this podcast series if you want to know how we turned our son's autism around from infantile autism to life without symptoms.

It's a must-read for parents who want to prevent autism. To those who want to understand why autism happens. And why we have gotten it all wrong in the established system.
It's a podcast series about overcoming any symptom by addressing the root cause. And, why every child is different and there's no one cause – one solution when it comes to autism. This is why so many autism therapists, autism practitioners, biomedical practitioners, and autism protocols make our children worse (and what you can do instead).
Listen to the podcast episode HERE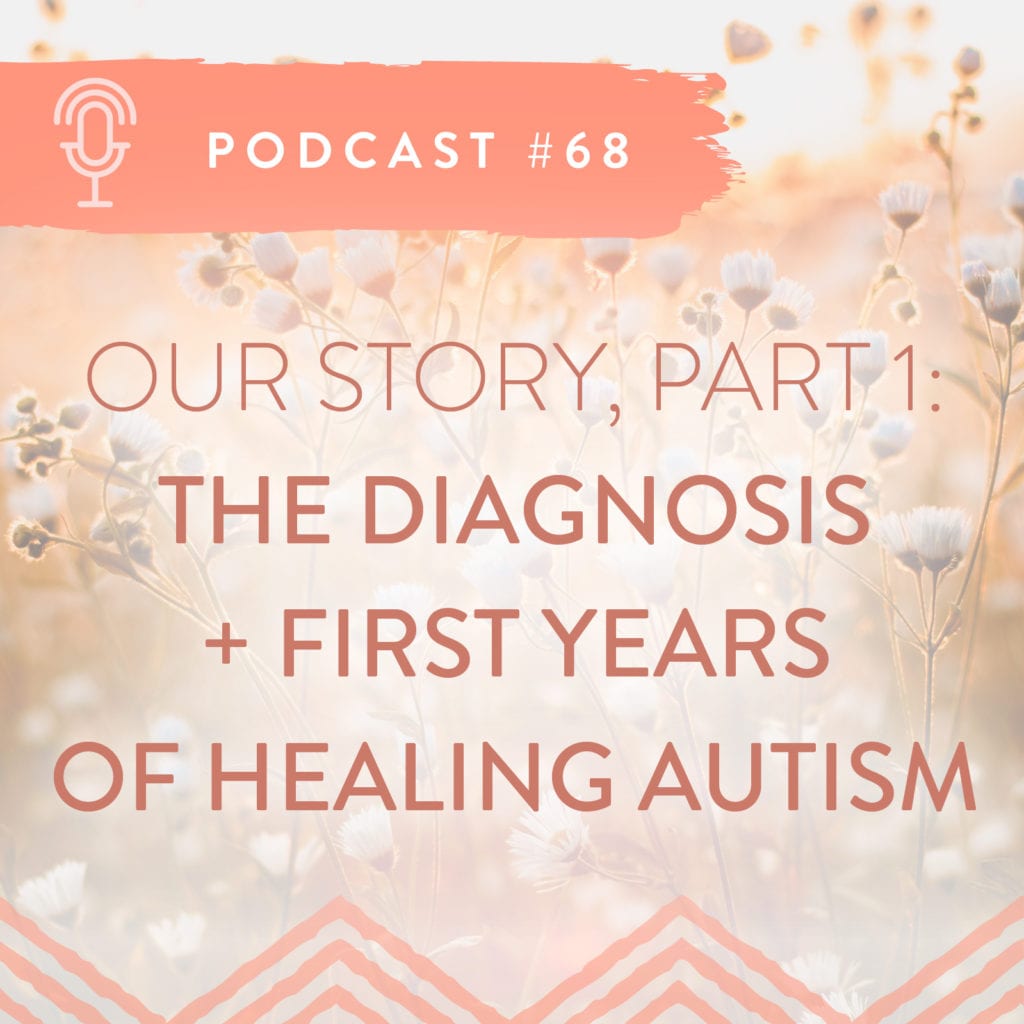 Our Autism Turnaround Journey, Part 2: My past, body issues, and creating autism.
In this shocking journey back in time, I will reveal:
The long ass journey from a hippie child with immature parents to my first healthy relationship (and marriage) with the father of my 2 children.
Also, how traumatic childhood experiences, abuse, and abandonment created a PTSD pattern that ended up leading to me having an autistic child (decades later).
Then, how autism happened years before I ever got pregnant. Furthermore, treating my body poorly and a very unhealthy lifestyle, cigarettes, partying, junk food, pollution, and stress.

Moreover, how childhood trauma, abandonment, anxiety + feeling worthless made me unhealthy and detached from my body. Thus, always crave validation and attention and are very needy and fearful.
In addition, repeating dysfunctional relationships throughout my youth and hated my beautiful but unhealthy body – even when I was a model. Consequently, always looking for approval and something and someone to fill the void. Also, graduating from University and Journalism School battling with mental health issues.
The emptiness, the food, and the party lifestyle that lead to physical collapse and weight gain. The unhealthy pregnancy and creating autism.
This podcast is relevant for everyone who wants to understand my 'why autism happens', 'how we can prevent autism', and 'why understanding "your body's story", ancestry, and emotional patterns are important.
Listen to the podcast episode HERE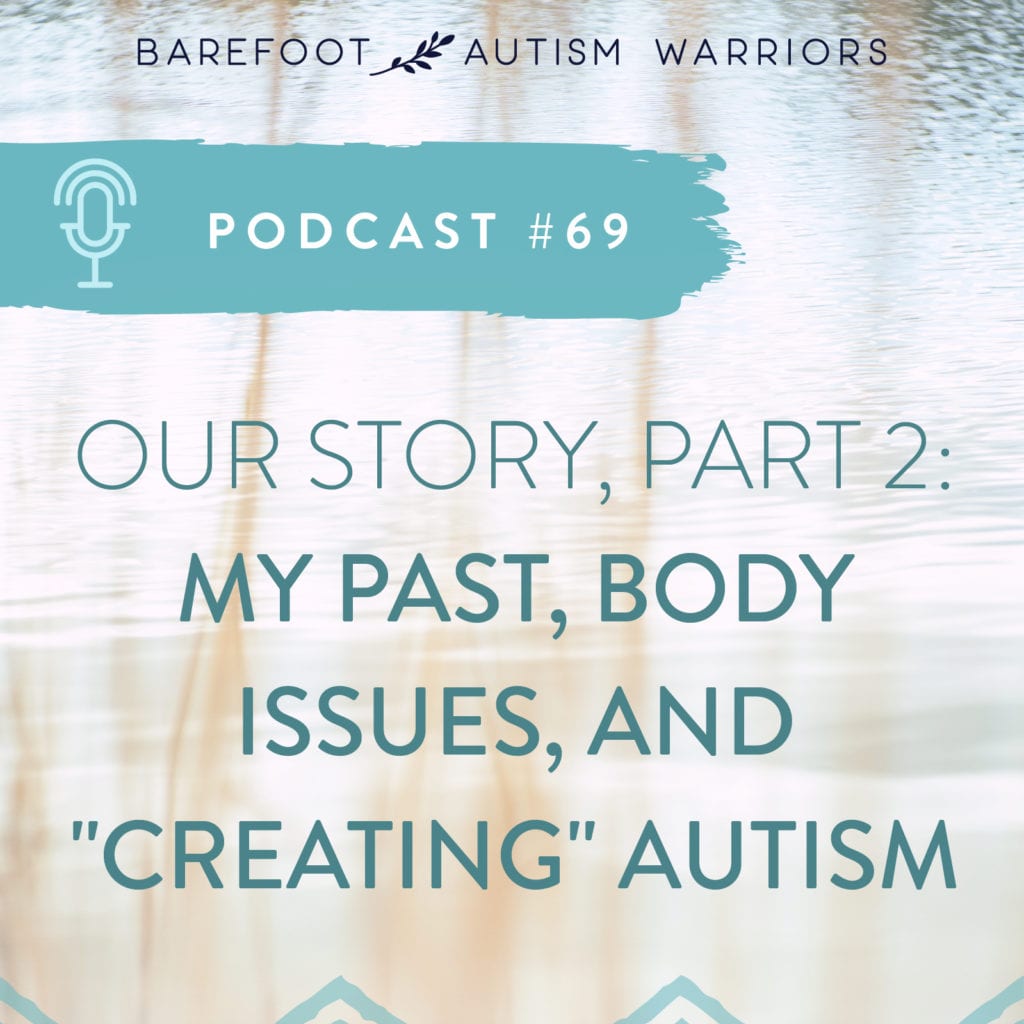 Freedom, Divorce, teenage years, PTSD and finding my soulmate
This dramatic podcast is episode 3 in the 3-part series: "Our Autism Turnaround Journey – the full story"

This podcast will reveal:
What happened after we realized that "autism was gone".
Then, why we decided to quit social services, financial support, and mainstream schooling.
Also, what happened in a year when we took our child into nature.
Furthermore, how I found my life purpose through the healing process. And how I had to lose everything (including money and dignity twice).
Moreover, how our family and our healing story became a phenomenon in Scandinavia.
Together with the incredible synchronicities, the bestselling book and become an overnight success.
Overwhelm, manifestation, break down and stress collapse that leads to financial catastrophe.
The divorce, the point of no return and saved by synchronicities again.
Healing childhood trauma and PTSD, finding a new path, and regaining success.
The teenage years, learning to love me, my children's victories and lessons.
Finding my soulmate, moving to The UK, and healing love.
Listen to the podcast episode HERE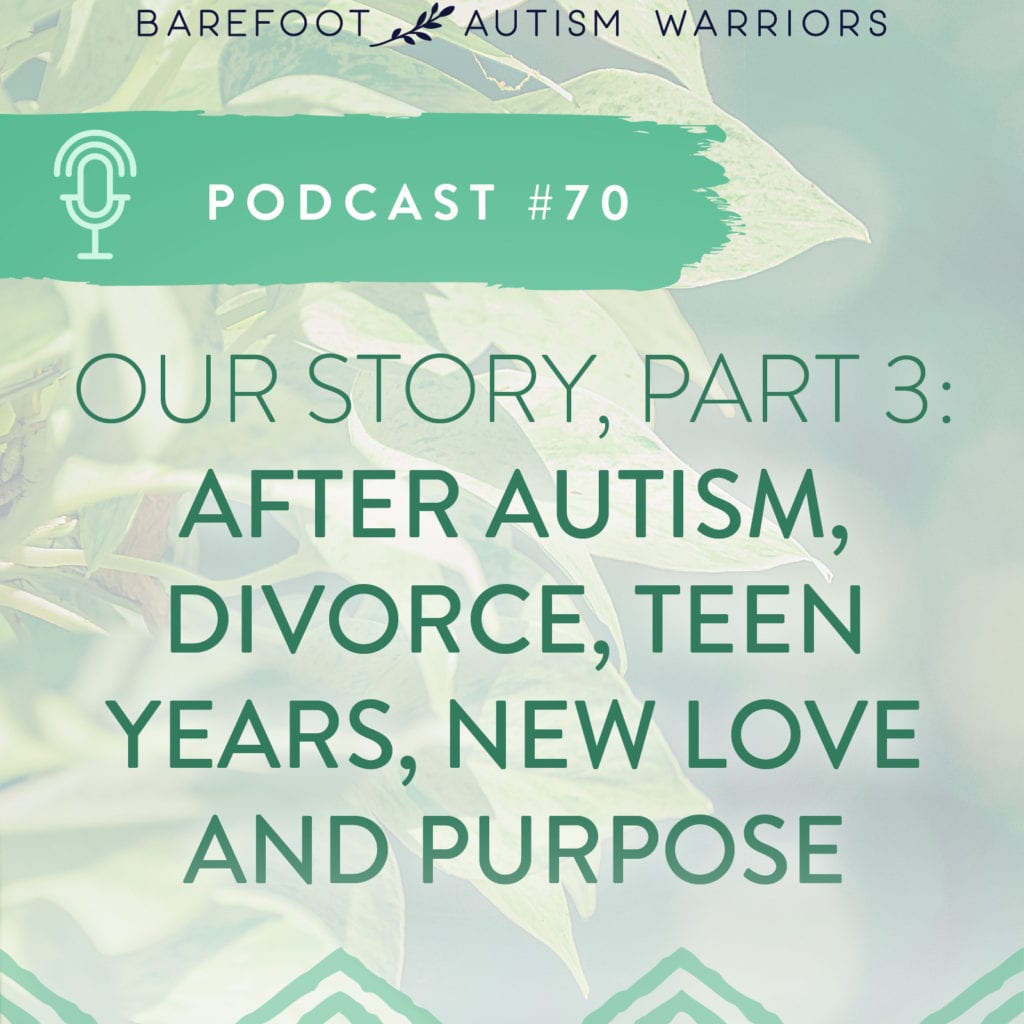 How my ex-husband felt, helped & struggled through our autism turnaround.
For the first time since their divorce 10 years ago and 15 years after their son's recovered from autism,
Ninka-Bernadette Mauritson has a heart-to-heart conversation with her ex about his version of the story of their journey through autism turnaround.
This truly is an "open mike" situation.

Many of the talking points in this conversation has never been shared before. Actually, we have never talked about this.
Many "aha" moments and scary memories. As well as, hope and great tips for autism moms and autism dads.

In this episode, we reveal:

How did autism show up? And how did he notice the shift from "normality" to tantrums, stimming, screaming, and violence?
A man's perspective: The autism recovery and autism turnaround.
Also, his version of the story (does it fit mine?).
How he felt before, during, and after the diagnosis?
What it felt like to be 23, just married and a father for the first time, and have THIS happen to you?

Additionally, what happened after the diagnosis. And how he dealt with doctors, experts, and other parents (and why he lost his belief in authority).
Why he resisted BIG time (and what he HATED) about my plans for recovery.
What it felt like when we changed EVERYTHING (food, lifestyle, house, EVERYTHING). Also, what he felt about me?

In addition, why he gave me 2 months to prove that I could turn his symptoms around.
Finding the road to recovery. that pivotal moment when he knew that we were recovering our son.
His darkest moments and the scariest scenarios in the worst phases of autism.
Of course, dealing with skeptics, friends, and family members.
Why autism pulled us apart and why he supported the lifestyle and me even after divorce (and our unusual living arrangements).

Moreover, his best tips for moms and dads to get men on boards. And overcome skepticism.

Furthermore, his feelings about the boy's new life in The UK and his opinions about them.

Finally, his new life with a new girlfriend and baby. And what his life, lifestyle, and diet are like now.
Listen to the podcast episode HERE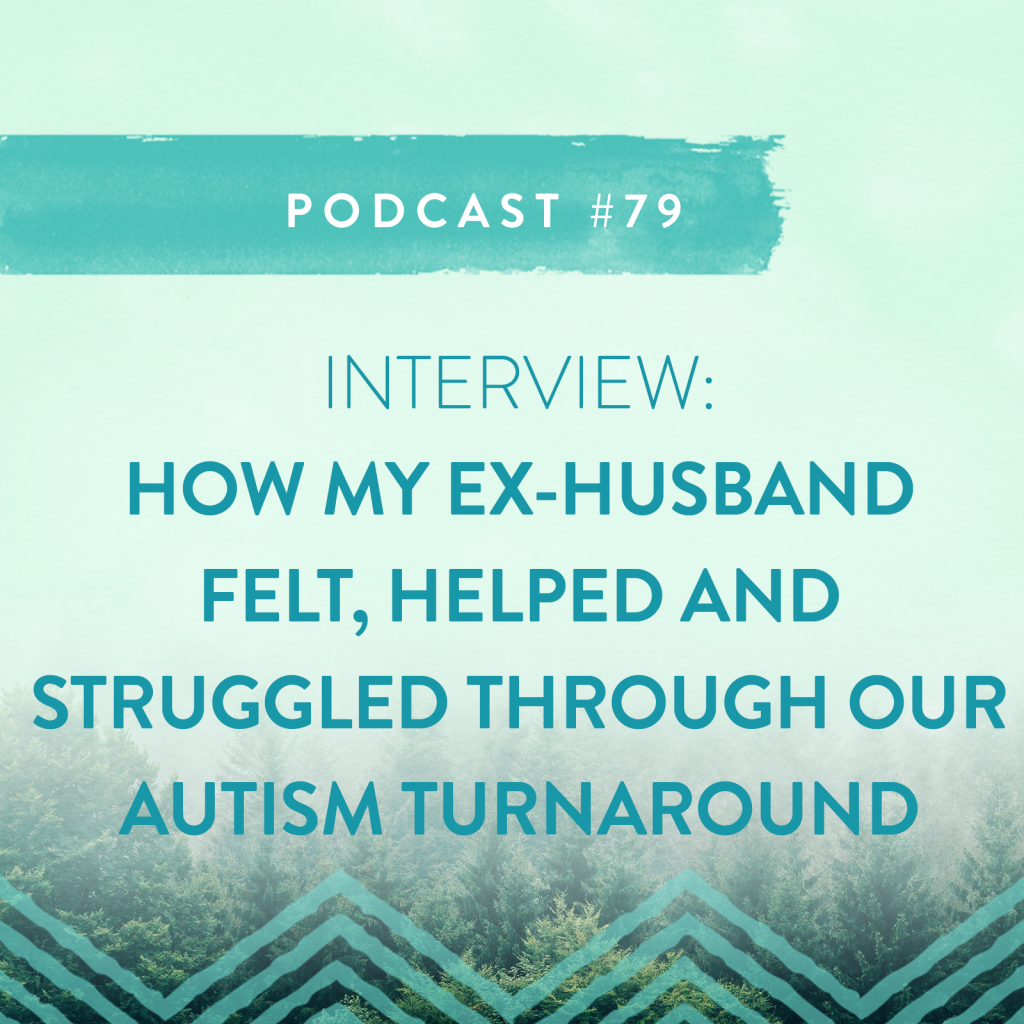 FINALLY! You asked we listened. I sat down and recorded an honest conversation answering all your burning questions about autism regarding my recovered son. Furthermore, he is 21, and with his brother Melvin, 18, my soulmate, and myself, we've converse through your questions. Moreover, apart from some private memories about our past experiences together, we talked for an hour about your obstacles. Also, how to overcome them.

Melvin is giving moms great advice on teenage health and being different. Also, how to deal with the fear of stepping over children's boundaries, shame for wanting to change their children. Of course, all the challenges of being in the dark phases of an autism turnaround.

He also tells moms why we MUST commit to this and how it feels to be a sibling (good advice for helping a sibling get through this.

Pablo Bertram is answering questions about life after autism, his memories, his relationship with his brother, and his experience of all the changes he has been through. He was so amazing and truly surprised me during this interview. It moved me so much to have this conversation because it made me realize how far we have come.

He also talks about confidence, friends, and relating to people in school (and how to deal with judgment).

Wynford answered all the questions about brain development, neuroplasticity, exercises to stimulate the brain, and the neurological part of the turnaround process. He covers stem cells, tantrums, stimming, social skills, and how misunderstood many of the autism symptoms truly are and how to address the root cause.

He also covers the difference between Doman, Brain balance, and Zing Performance and dives into the hidden aspects of non-verbal autism.

I talk about school, home-schooling, and what we did that had THE MOST effect on the autism turnaround process.
I also talk about symptoms, healing, and the missing links in the autism recovery community.
Listen to the podcast episode HERE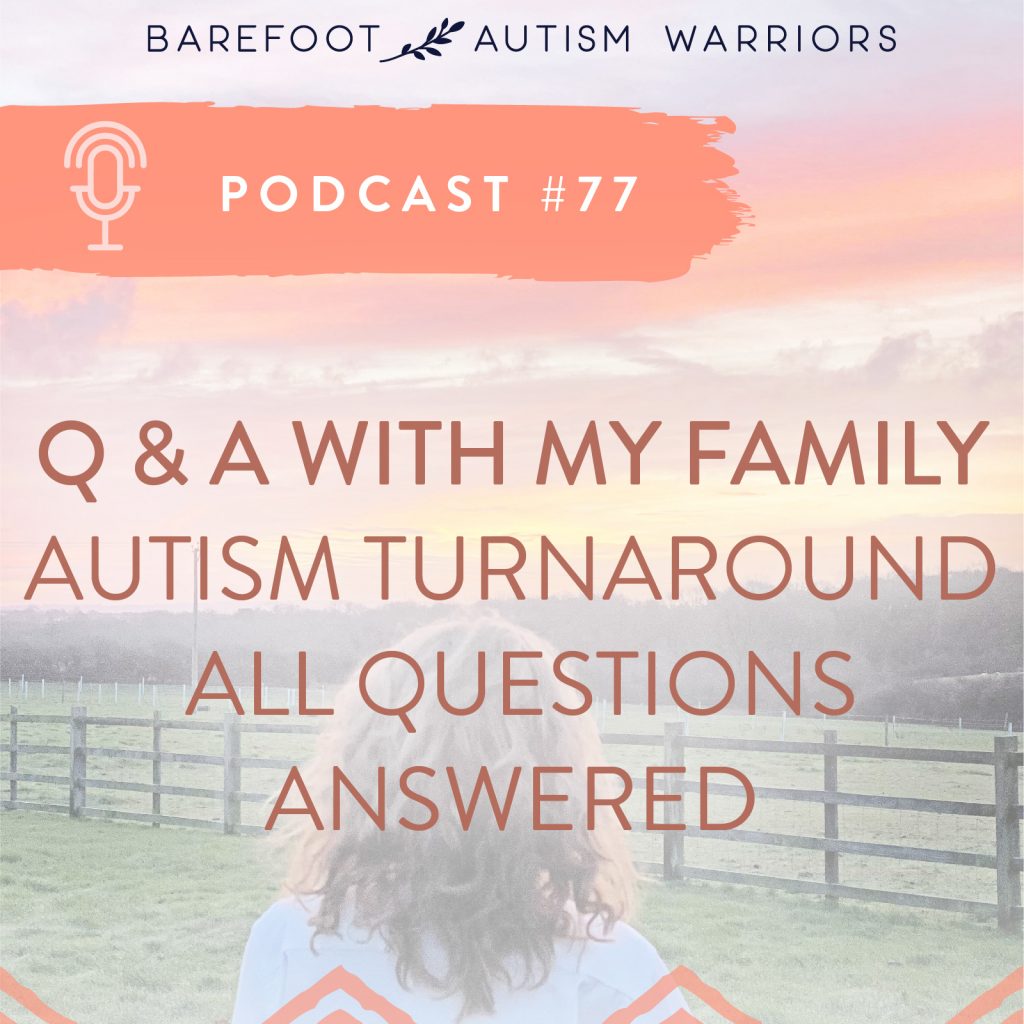 PS: Here are 3 ways that we can work together when you are ready to fully commit to the turnaround journey:
Get my free ebook and on-demand training (The Autism Turnaround Mindset) HERE
Get on my online course and get ready to apply for my inner circle membership here
© BAREFOOT AUTISM WARRIORS | NINKA-BERNADETTE MAURITSON.
ALL RIGHTS RESERVED.
A U T I S M T U R N A R O U N D A N D M I N D S E T C O U R S E
To the extent that any information is provided through this Website or in this course and materials, it is for general informational and educational purposes only. It is not intended to constitute or be a substitute for professional health advice, diagnosis or treatment, or a professional's independent judgment including but not limited to psychology, psychotherapy, nutritional advice, the provision of health care diagnosis or treatment, or to constitute a practitioner-patient or clinical relationship.
If you or your child or other person has, or you suspect that you or your child or other person has a medical problem, contact your health care provider. Information and statements made regarding dietary supplements or other substances have not been evaluated by the Food and Drug Administration or other regulatory authority and are not intended to diagnose, treat, cure, or prevent any disease.
No endorsement or recommendation of any product or service is being made by UPGRADED SELF REVOLUTION or any related companies, agents, employees, consultants, or service providers.
EXCEPT AS EXPRESSLY SET FORTH HERE, UPGRADED SELF REVOLUTION SPECIFICALLY DISCLAIMS ALL REPRESENTATIONS, WARRANTIES, AND CONDITIONS WHETHER EXPRESS OR IMPLIED, ARISING BY STATUTE, OPERATION OF LAW, USAGE OF TRADE, COURSE OF DEALING, OR OTHERWISE, INCLUDING BUT NOT LIMITED TO, WARRANTIES OR CONDITIONS OF MERCHANTABILITY, FITNESS FOR A PARTICULAR PURPOSE, NON-INFRINGEMENT, OR TITLE WITH RESPECT TO THE SITE OR SERVICES, OR OTHER SERVICES PROVIDED THROUGH THIS SITE. FOR THE AVOIDANCE OF DOUBT, YOU AGREE THAT UPGRADED SELF REVOLUTION DOES NOT REPRESENT OR WARRANT THAT THE SITE WILL BE AVAILABLE, ACCESSIBLE, UNINTERRUPTED, TIMELY, SECURE, ACCURATE, COMPLETE, OR ENTIRELY ERROR-FREE.

This product as is the case with all other e-books, workshops and guides, was not created as a substitute for medical consultation, medications or treatment, and its use is entirely the responsibility of the user. Upgraded self-revolution assumes no medical, professional or legal responsibility for complications arising directly or indirectly as a result of the use of advice, dietary supplements and exercise programmes offered. Always consult your general practitioner before beginning any exercise or lifestyle programme. Remember, your body and your health are your responsibility and your adventure…Copyright 2021

©UPGRADED SELF REVOLUTION ARE PROTECTED AND MAY NOT BE REPRODUCED WITHOUT PERMISSION ACCORDING TO COPYRIGHT