Lasting results without battling with child, food and ineffective therapies
Turn autism around through the power of dealing with the underlying messages behind autism symptoms, without:
Spending your precious time and energy (you don't have) on battles with child, therapies, diets and protocols that don't work.
Feeling unsupported by the child and family members.
Confusion and no lasting results.
The Autism Turnaround Membership Program
Here's what will happen inside this program
I'll work with a handful of dedicated moms over the next months to turn as many autism symptoms around as possible and create extraordinary success stories of them getting their child to more independence without overwhelming protocols, therapies or extreme diets.
The goal is simple: Lasting change (faster, easier and without doing MORE). Move quickly through setbacks, regression and symptoms even if you've tried everything and nothing has worked. And you no longer have to spend time and energy to battle with your child and other family members.
I'm aiming to set you free from:
For you: Stress, confusion (about what to do next and how to heal faster), conflicts, overwhelm, hopelessness, sleeplessness, worry, mood swings, addictions/cravings and emotional eating, stress and the feeling of not understanding your body, your child's symptoms and what to do next.
For your child: Picky eating, tantrums, lack of progress, eloping, sleep issues, rigidity & ritualistic behaviour, hyperactivity, lack of progress and poor mental and physical health and give you everything you need to make that happen… without wasting ANY time on therapies, and approaches, foods and one-size-fits-all strategies.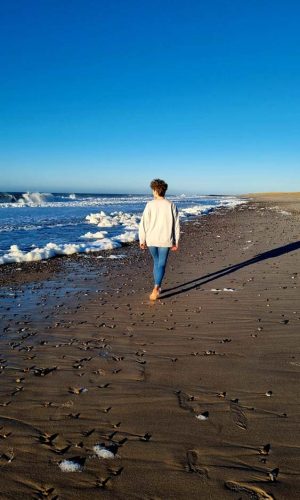 To do that, we HAVE TO fix the biggest obstacles that prevent you from getting results:
NO time or energy left to battle.

Child (and sometimes family members not cooperating)

Confusion and lack of lasting results.
First, we must take things OFF your plate
We have to move AWAY from focusing on the child and its symptoms. One of the most significant issues moms have is they try to "fix", "cure", and "treat" the symptoms and help the child. That will never work because symptoms aren't the problem. They are messengers for what has to change. By getting rid of the symptom – you kill the messenger that would have revealed the root cause. Without that message, recovery is less likely to happen.
By focusing on the child, you're missing the most critical piece to the healing puzzle: YOU. A stressed mother in fight/flight will be unable to heal her child. The brain and your body will work against change subconsciously.
First, we'll use a strategy for lasting results without involving the child.
Then we'll get you and your child/family to work together harmoniously.
Next, we'll ensure you know exactly what's the right approach for your child whenever symptoms, plateaus or regression happens.

Develop a turnaround mindset

Emotional and physical healing

Change the environment that caused autism

Bioindividual nutrition and biomed
The second problem we'll solve is why diets and therapies haven't worked
The problem is that all foods and supplements have the potential to heal some children and DESTROY others. No foods/diets are safe unless you know your child's biotype.
You need to understand how to read, monitor, adjust and regulate your child based on the feedback you get from your child – every single day.
We'll address nature deficiency. The goal is to turn you into an expert in your child's unique tantrum triggers, plateaus and regression.
We'll heal emotionally and physically because you can only heal and understand your child if you have healed and understood yourself. Children express what you suppress.
We'll become parent experts in nourishing and healing our child with bio-individualized nutrition + understanding, testing and adjusting microbiome, immune system and methylation.
I'll show you how you can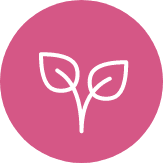 Re-connect to your self-healing power to free yourself and your mindset from fear, stress, sadness, physical issues, and a poor quality of life.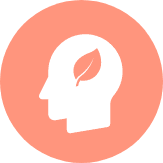 Using food and nature, we begin to break free from the stronghold of a modern lifestyle that leaves us sick and detached.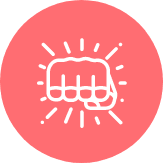 Enjoy life as you've always dreamt! Free from frustration and looking forward to a full, rich future for your child, your family and yourself.
The third big problem is confusion and knowing who to trust
Let me help you take some players out of the guessing game. Alternative practitioners in functional medicine or gurus must fit your child into a protocol to scale their business. They tend to offer tests and supplements to "treat the symptoms" and sell the solution (supplements, gadgets, consultations). You get the picture. But not necessarily the results. It's kind of like playing Russian roulette.
How about other moms who've healed their children? Not relevant either. What worked for other moms might make your child worse.
You will follow a 5-step success path to become the expert for your child without working on your child.
We'll raise your awareness so that you know what's right for you and your child to eat and do without having to ask, test or guess your way out of tantrums or symptoms.
You will feel good because you'll know that you've done everything within your power to turn every stone to get your child to the best possible outcome.
We'll get you on track and you'll experience increased results from less effort and less money than you've ever put into this healing journey.
Listen to the stories from moms and their experiences
Challenges: Her son had all the most severe symptoms of autism: He couldn't speak, had aggressive tantrums, hitting his mom and screaming in the store. He would run away (in London). Also, he had echolalia.
Success: Now he's not only speaking, he is very sophisticated with his learning and communication skills.
Challenges: Picky and rigid eating, strange obsessions, sleep issues.
Success: Stressful autism symptoms and picky eating and rigidity turned around by working on herself.
Challenge: Non-verbal and eloping.
Success: Her son is no longer non-verbal and eloping. He's bonding, talking, and very loving and caring. Hilde's relationship is no longer suffering because of autism parenting stress and exhaustion.
Challenges:
Headbanging, no interaction, no eye contact, flappy hands, non-verbal, staring in space.
Success:
 "No more headbanging and eloping. Communicating and interacting with family. Peaceful mornings and family time."
Challenges: Lack of language and connection, tippy-toe walking.
Success: Son is no longer being evaluated with autism. Stopped extreme damaging vegetarian diet and broke away from protocols/supplements. Realized that he had so many messages for her and that the healing journey was much more about her leading the way than "fixing him".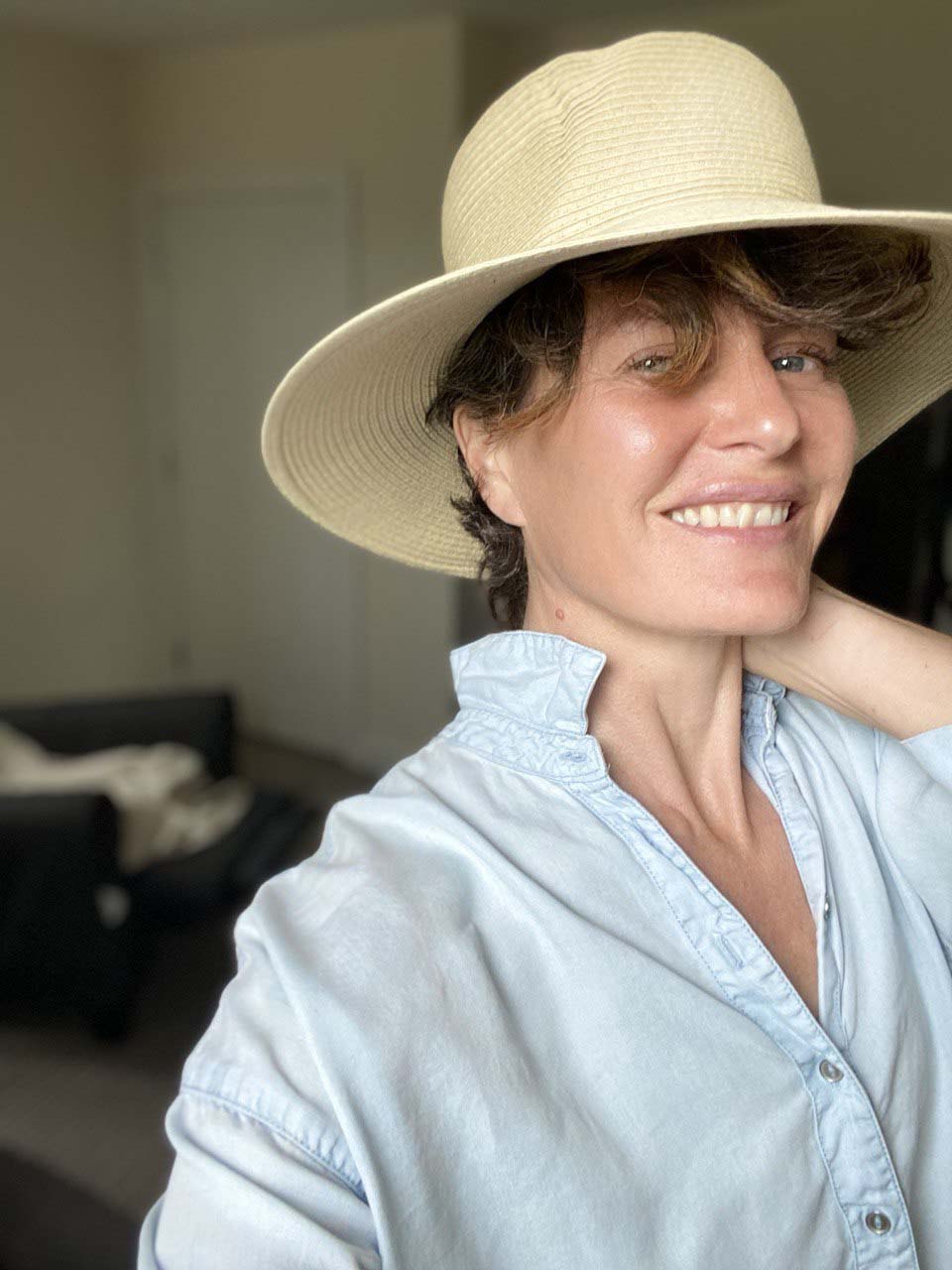 I'm ready to start immediately...and I'm inviting you to join the group
here's how everything will work
Once you join, you'll get access to the Autism Turnaround Implementation program straight away. This is the step-by-step implementation success path + resource library where you can access the strategies we'll be working through.
We'll meet on monthly calls (with implementation breaks and digital detox weeks)  via Zoom to work through the most relevant strategy is for you. Whether overcoming a roadblock, dealing with grief, stress or confusion or needing a breakthrough.
You'll have access to the program for as long as The Autism Turnaround membership is offered. No time limit. The coaching calls are based on subscription. You can access the calls and replays as long as you're a member.
There's also a Turnaround Telegram community that you'll become a founding member of. This is where you can get support from the community (like-minded moms), and become part of a tight-knit family.
I'll be spending lots of effort and energy during the coaching calls to ensure we maximise your results. I will add lessons and training as needed and constantly update the content.
If you want a monthly payment plan, it's 3 months up front £750 and then it's "love it or leave it". 
The membership includes 12 months access to the course, monthly coaching calls as well as access to the community.
Any time you invest time and money to work with a coach, there's a risk
What if it doesn't work? What if it's not as good as he said?
So let's look at the best and worst-case scenarios:
Over the next 3 – 6 months, you transform your body. You discover a new way of thinking, living and eating to deal with mood swings, sleep issues, energy levels, cravings, stress and self-sabotage.  Results that will blow your mind. You will see considerable changes in your child's behaviour – some symptoms might disappear. You take stressful therapies, interventions and costly treatments/tests off your plate and budget and get more time for yourself. You get many new skills and a ton of confidence, and the systems we install mean you can keep growing every month.
That's the best case.
But what about the worst case?
Maybe it doesn't work for you. Maybe you're a few weeks in and decide it's not for you. Or you think the content's not quite right, or maybe you jumped too soon, or you decide that you don't like my grey hair…
In which case, anytime in the first 30 days, just let me know, and I'll refund you 100% of what you've paid. No questions asked.
You'll be smarter and still have the skill sets and systems… but you won't have to pay for it.
Worst case — you get a couple of coffees on me.
So that way, there's no risk in giving it a go and getting started.
So, where do you think we should go from here?
Individual results may vary, testimonials are not claimed to represent typical results. All testimonials are from real clients, and may not reflect the typical patient's experience, and are not intended to represent or guarantee that anyone will achieve the same or similar results. Every person has unique level of commitment, experiences, exercise habits, eating habits, and applies the information in a different way. Thus, the experiences that we share from other people may not reflect the typical users' experience. However, these results are meant as a showcase of what these patients have achieved. You should not begin our program if you have medical condition that precludes the turnaround process or changes to nutritional or lifestyle habits. Barefoot Autism Warriors is an online coaching program that provide guidance and coaching. Our programmes are not a substitute for medical advice from a physician, and we do not diagnose medical conditions. Please consult a physician before beginning any exercise or diet program.
Disclaimer: ©BAREFOOT AUTISM WARRIORS | NINKA-BERNADETTE MAURITSON.
ALL RIGHTS RESERVED.
A U T I S M T U R N A R O U N D C O U R S E
To the extent that any information is provided through this Website or in this course and materials, it is for general informational and educational purposes only. It is not intended to constitute or be a substitute for professional health advice, diagnosis or treatment, or a professional's independent judgment including but not limited to psychology, psychotherapy, nutritional advice, the provision of health care diagnosis or treatment, or to constitute a practitioner-patient or clinical relationship. If you or your child or other person has, or you suspect that you or your child or other person has a medical problem, contact your health care provider. Information and statements made regarding dietary supplements or other substances have not been evaluated by the Food and Drug Administration or other regulatory authority and are not intended to diagnose, treat, cure, or prevent any disease. No endorsement or recommendation of any product or service is being made by UPGRADED SELF REVOLUTION or any related companies, agents, employees, consultants, or service providers.
EXCEPT AS EXPRESSLY SET FORTH HERE, UPGRADED SELF REVOLUTION SPECIFICALLY DISCLAIMS ALL REPRESENTATIONS, WARRANTIES, AND CONDITIONS WHETHER EXPRESS OR IMPLIED, ARISING BY STATUTE, OPERATION OF LAW, USAGE OF TRADE, COURSE OF DEALING, OR OTHERWISE, INCLUDING BUT NOT LIMITED TO, WARRANTIES OR CONDITIONS OF MERCHANTABILITY, FITNESS FOR A PARTICULAR PURPOSE, NON-INFRINGEMENT, OR TITLE WITH RESPECT TO THE SITE OR SERVICES, OR OTHER SERVICES PROVIDED THROUGH THIS SITE. FOR THE AVOIDANCE OF DOUBT, YOU AGREE THAT UPGRADED SELF REVOLUTION DOES NOT REPRESENT OR WARRANT THAT THE SITE WILL BE AVAILABLE, ACCESSIBLE, UNINTERRUPTED, TIMELY, SECURE, ACCURATE, COMPLETE, OR ENTIRELY ERROR-FREE.
This product as is the case with all other e-books, workshops and guides, was not created as a substitute for medical consultation, medications or treatment, and its use is entirely the responsibility of the user. Upgraded self-revolution assumes no medical, professional or legal responsibility for complications arising directly or indirectly as a result of the use of advice, dietary supplements and exercise programmes offered. Always consult your general practitioner before beginning any exercise or lifestyle programme. Remember, your body and your health are your responsibility and your adventure…Copyright 2023©UPGRADED SELF REVOLUTION ARE PROTECTED AND MAY NOT BE REPRODUCED WITHOUT PERMISSION ACCORDING TO COPYRIGHT.