Why do shoes and an un-natural indoor, modern lifestyle make autistic children worse? Why is an "ungrounded" life the underlying cause of many behavioural, chronic, autoimmune and inflammatory diseases? I interviewed Clint Ober, a leading expert in Grounding and earthing for healing to get the answers on how grounding heal autism in nature.
NOT grounding is slowly killing us and how to get grounded for free or very cheaply no matter where you live. In this interview, we talk about:
Why grounding can protect you from EMF damage, 5G and toxic, stressful life in the city.
Why fear-mongering and the rumours claiming that grounding isn't safe in a 5G environment are (probably) nonsense.
Why you don't have to waste time and money on a building biologist and EMF mitigation until you have done THIS (free, easy, natural).
How grounding is all about returning to nature, protecting women and children and remember who we are.
The groundbreaking science and studies proving that "grounding" effective for most modern illnesses and stress disorders should make you run out and ground yourself NOW.
How long should you be grounding for, in what way and when?
Devices to invest in that don't cost a fortune and will last you a lifetime.
BOOKS AND FILMS ABOUT CLINT OBER
The book about Earthing by Clint Ober
The Earthing movie: https://youtu.be/44ddtR0XDVU
SCIENCE AND RESEARCH
Science, background and research: HERE.
Science and resources: Read more about the science HERE
PREFER PODCAST?
Clint Ober´s grounding podcast: How grounding heal autism in nature.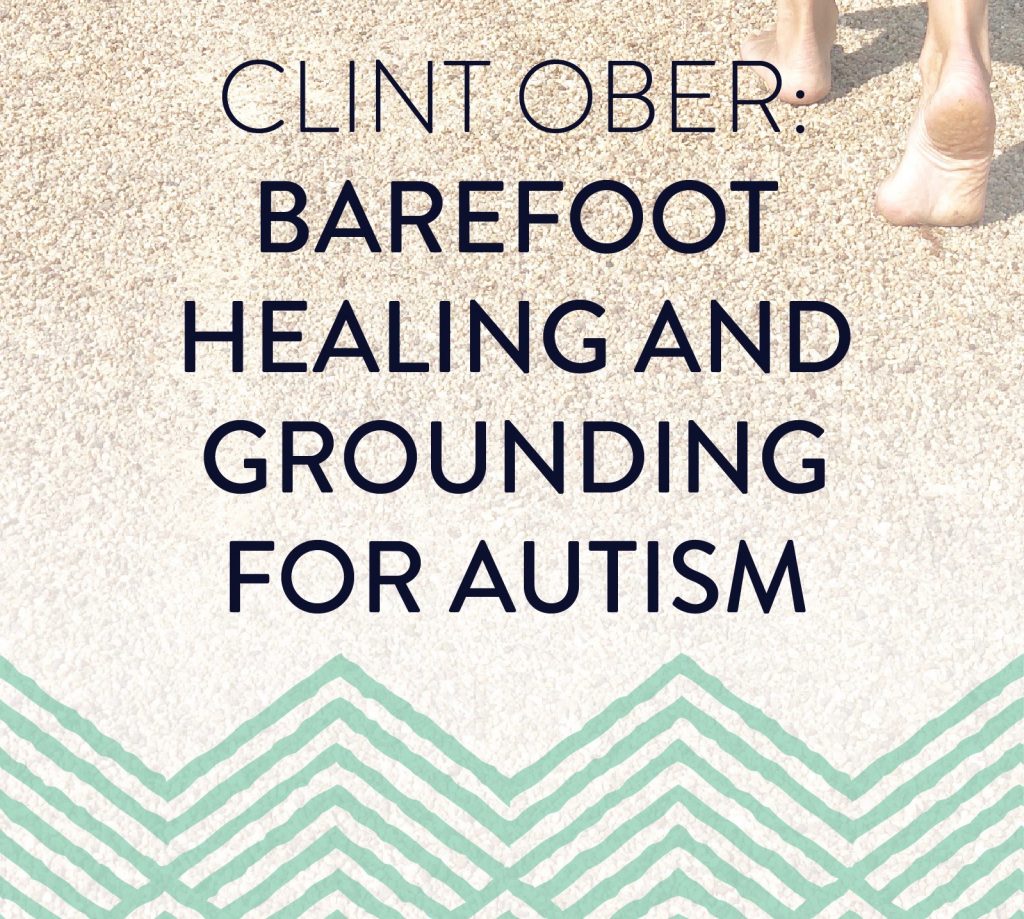 EARTING SHOES, SHEETS AND TOOLS
Raum : HERE
Earthing sheets and tools HERE
Earthing tools, Canada:
Europe: Eathing and grounding tools and footwear Groundology, Earthrunners, Raum , Harmony783
GROUNDING TO TURN AUTISM AROUND
Barefoot autism warrior guide to healing by connecting toEarth. Even if you live in a city and have no access to nature.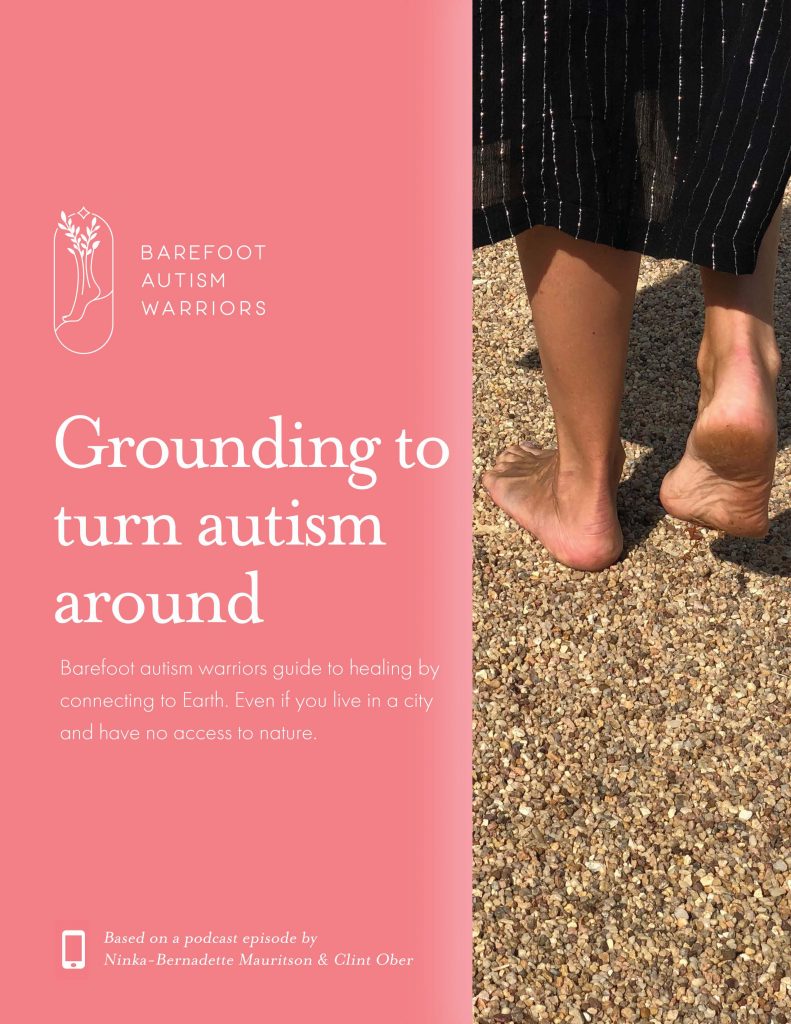 In this guide you will get:

? Practical tips to get started outdoors and for free.
? Tips to grounding indoors.
? Overview of what's grounding and what's not.
? Gadgets and quick steps to ground in the city or when you can't get barefoot outdoors.
?The reason why you don't have to fear EMF.
? Personal success stories from other moms who healed their children.
? Shopping links.
? Clint Ober's story behind grounding as a healing tool and the science behind it.
? I am incredibly honoured and excited to be able to share Clint Ober's wisdom about ? Earthing for autism. I want moms all over the world to know how important it is to reconnect to nature.