Amanda thought she was feeding her daughter the healthiest foods. Little did she know that the healthy diet was promoting autism symptoms. She also trusted the doctors. Little did she know that she would "lose" contact and eye contact with her daughter because she trusted the wrong people. When every day and night were consumed by fear, screaming, worry and chaos, screens became the break and the babysitter she never had.
And then things took a turn for the worse… It's hard to imagine now – because she got her daughter back and both Amanda and her husband are so relieved. Even though Amanda still has a ways to go – she's agreed to share the 5 biggest (and most impactful) insights that turned symptoms around so that you can learn from (and copy) her.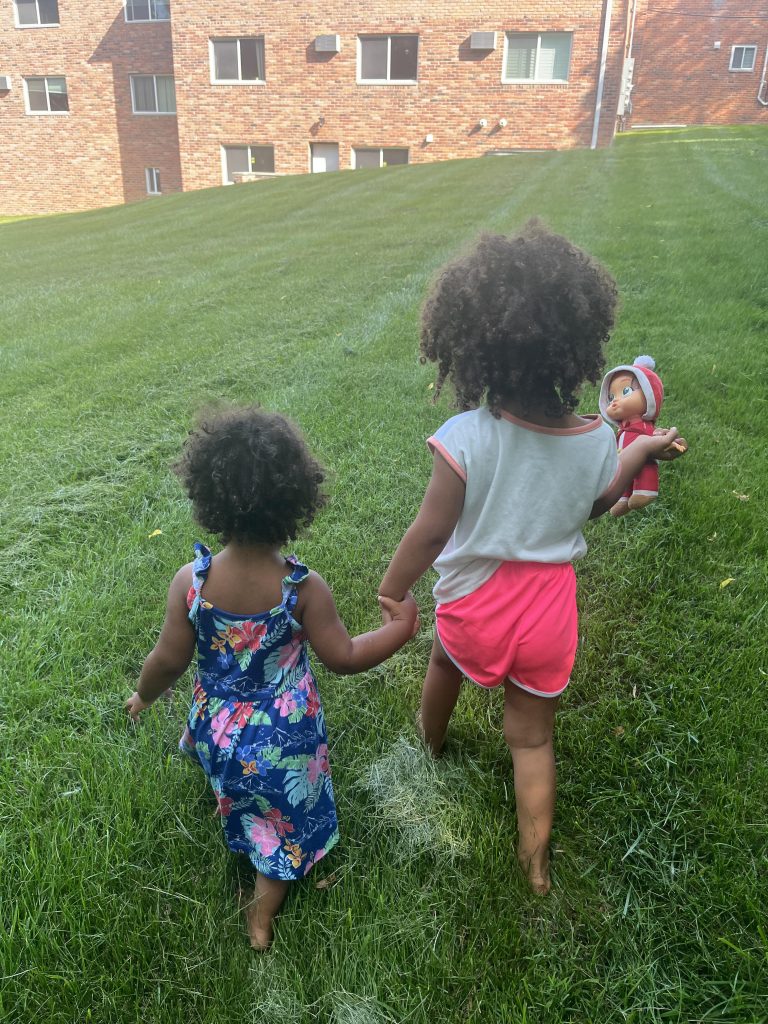 Ps: If you want me to do an audit of your child's symptoms and your situation like I did for Amanda in the beginning, reply to this email and write "audit" in the subject line. The more specific you can be in your description of your child/situation the better your chances are for being chosen for an audit. I'll get back to you this week.
Individual results may vary, testimonials are not claimed to represent typical results. All testimonials are from real clients, and may not reflect the typical patient's experience, and are not intended to represent or guarantee that anyone will achieve the same or similar results. Every person has unique level of commitment, experiences, exercise habits, eating habits, and applies the information in a different way. Thus, the experiences that we share from other people may not reflect the typical users' experience. However, these results are meant as a showcase of what these patients have achieved. You should not begin our program if you have medical condition that precludes the turnaround process or changes to nutritional or lifestyle habits. Barefoot Autism Warriors is an online coaching program that provide guidance and coaching. Our programmes are not a substitute for medical advice from a physician, and we do not diagnose medical conditions. Please consult a physician before beginning any exercise or diet program.
Disclaimer: ©BAREFOOT AUTISM WARRIORS | NINKA-BERNADETTE MAURITSON.

ALL RIGHTS RESERVED.

A U T I S M T U R N A R O U N D C O U R S E

To the extent that any information is provided through this Website or in this course and materials, it is for general informational and educational purposes only. It is not intended to constitute or be a substitute for professional health advice, diagnosis or treatment, or a professional's independent judgment including but not limited to psychology, psychotherapy, nutritional advice, the provision of health care diagnosis or treatment, or to constitute a practitioner-patient or clinical relationship. If you or your child or other person has, or you suspect that you or your child or other person has a medical problem, contact your health care provider. Information and statements made regarding dietary supplements or other substances have not been evaluated by the Food and Drug Administration or other regulatory authority and are not intended to diagnose, treat, cure, or prevent any disease. No endorsement or recommendation of any product or service is being made by UPGRADED SELF REVOLUTION or any related companies, agents, employees, consultants, or service providers.

EXCEPT AS EXPRESSLY SET FORTH HERE, UPGRADED SELF REVOLUTION SPECIFICALLY DISCLAIMS ALL REPRESENTATIONS, WARRANTIES, AND CONDITIONS WHETHER EXPRESS OR IMPLIED, ARISING BY STATUTE, OPERATION OF LAW, USAGE OF TRADE, COURSE OF DEALING, OR OTHERWISE, INCLUDING BUT NOT LIMITED TO, WARRANTIES OR CONDITIONS OF MERCHANTABILITY, FITNESS FOR A PARTICULAR PURPOSE, NON-INFRINGEMENT, OR TITLE WITH RESPECT TO THE SITE OR SERVICES, OR OTHER SERVICES PROVIDED THROUGH THIS SITE. FOR THE AVOIDANCE OF DOUBT, YOU AGREE THAT UPGRADED SELF REVOLUTION DOES NOT REPRESENT OR WARRANT THAT THE SITE WILL BE AVAILABLE, ACCESSIBLE, UNINTERRUPTED, TIMELY, SECURE, ACCURATE, COMPLETE, OR ENTIRELY ERROR-FREE.

This product as is the case with all other e-books, workshops and guides, was not created as a substitute for medical consultation, medications or treatment, and its use is entirely the responsibility of the user. Upgraded self-revolution assumes no medical, professional or legal responsibility for complications arising directly or indirectly as a result of the use of advice, dietary supplements and exercise programmes offered. Always consult your general practitioner before beginning any exercise or lifestyle programme. Remember, your body and your health are your responsibility and your adventure…Copyright 2023©UPGRADED SELF REVOLUTION ARE PROTECTED AND MAY NOT BE REPRODUCED WITHOUT