I have FINALLY created a free grounding guide so that you can start healing, earthing and grounding no matter where you live.
The guide describes why we get sick from wearing shoes and living our lives ungrounded and what to do about it. The guide also teaches you the science behind grounding, how to sleep grounded and grounding in the city and inside of your home.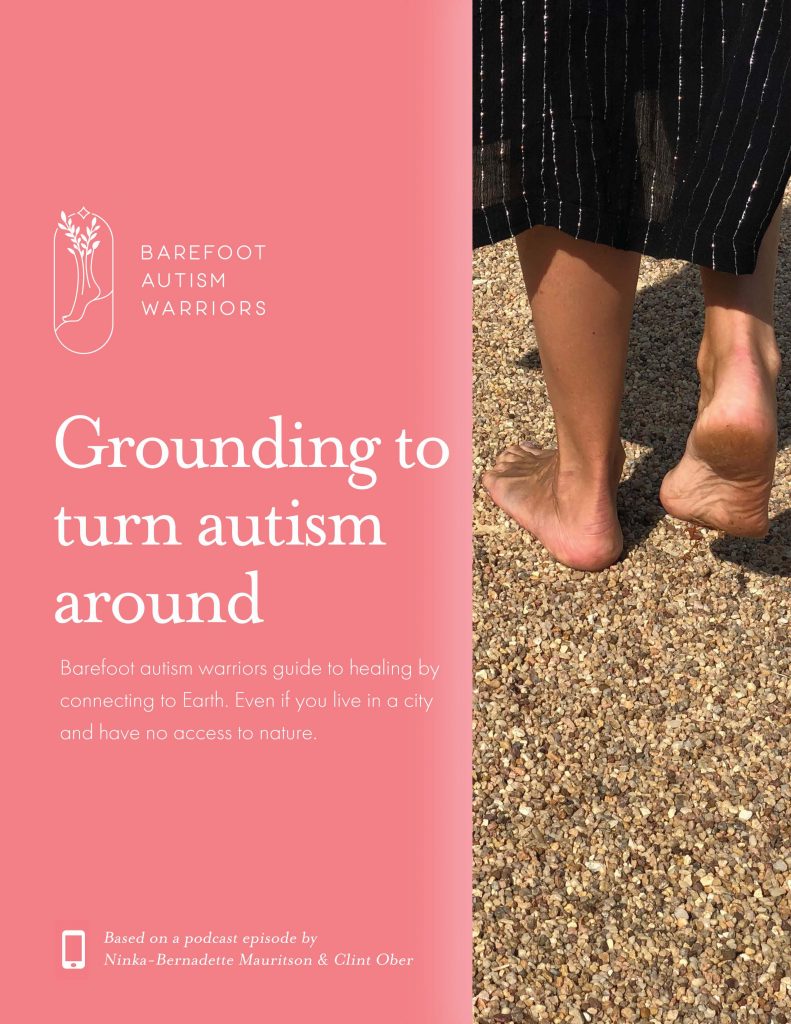 👣 Grounding for autism and healing.
👣 The most effective and popular healing tool.
👣 Learn why Native Americans told us that we should take off our shoes because they make us sick.
👣 Ground out cortisol and earthing for pain, stress + chronic health issues.
👣 Learn what is conductive and what is not.
👣 Why your child should sleep grounded and how to do that in an easy way.
👣 Grounding in the city or indoors.
👣 Shopping guide and links included.
PS: Here are 3 ways that we can work together when you are ready to fully commit to the turnaround journey:
Get my free ebook and on-demand training (The Autism Turnaround Mindset) HERE
Get on my online course and get ready to apply for my inner circle membership here
---
Latest Posts
.