No dig. Permaculture. Microbiome friendly.
This time last year my life changed.
I found "The No Dig Gardening Method" (perfect for lazy people with zero gardening skills) – my soul found peace as I developed a deep respect for the man behind the method (see links below).
Gardening brings Zen, peace and harmony in a way that meditation never will be able to. I binge watched YouTube videos from Charles Dowding's NO DIG garden and I was hooked.
A few months later we grew our own organic veggies and herbs (more than we could eat) and we increased biodiversity, soil health and life quality for pollinators at the same time.
In this week's blog post, I am sharing a COMPLETE GUIDE to no-dig gardening with shopping links, pictures, tips and videos so that you can get started (no matter how much space you have in your garden).
All of this was done with some cardboard, some cheap compost and absolutely zero gardening skills or patience.
No dig, no weeding. No pesticides or pests.
I haven't got the time or the patience for gardening, weeding and perfectionism. But I am obsessed with clean, organic eating. And I KNOW how bad it is for the microbiome and our immune system that the foods from the supermarket are touched by the chemical industry.
I also know that the soil is deprived all over the planet because of over-farming, fertilizers, glyphosates, pesticides and insecticides. I WANT to contribute and create better soil health in my backyard AND improve the ecosystem in the gut for all my family members at the same time.
How to start a no-dig garden using cardboard and compost.
I became a big fan of Charles Dowding. A calm and gentle soul from England who's created the most beautiful and abundant garden using the method I am going to share with you today.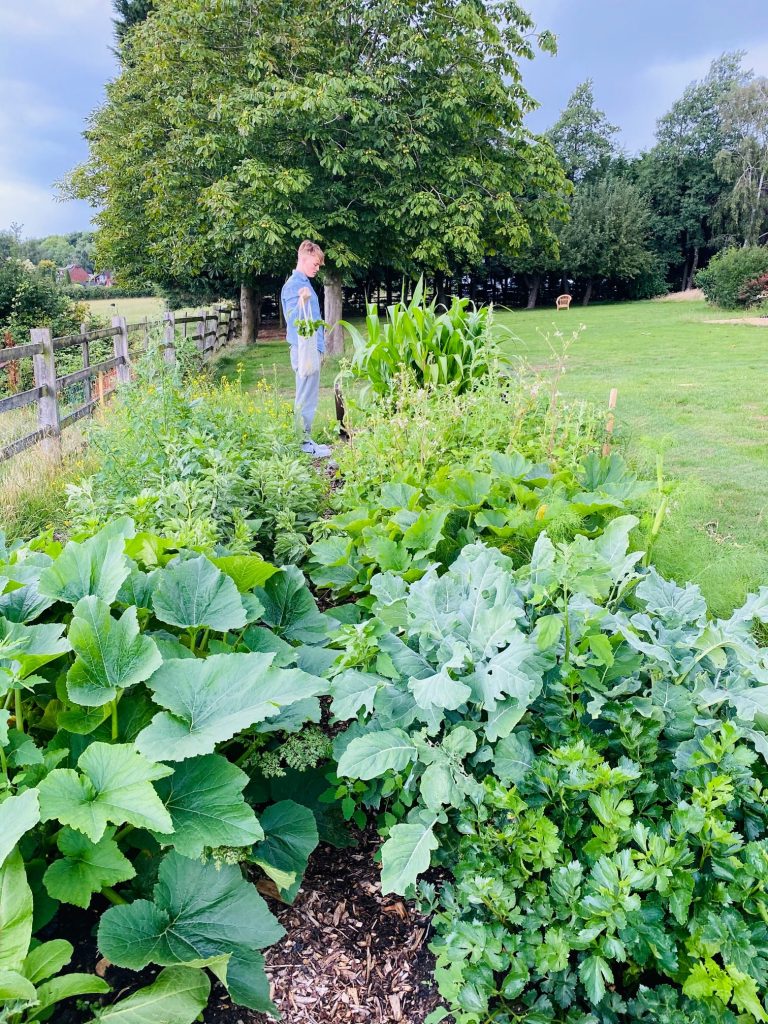 Principle: Don't disturb the soil. At all.
Digging destroys the ecosystem below your feet. It disrupts soil's ability to move nutrients and water around and it also affects the natural cycle of nature to work it's magic.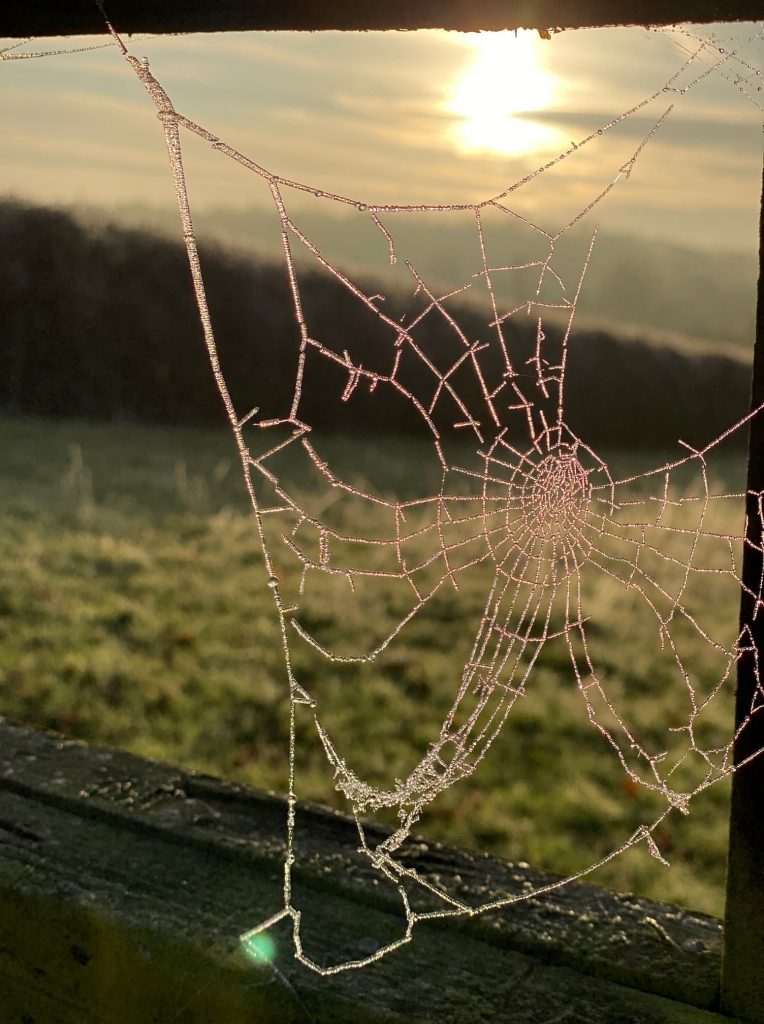 What you can't see is an advanced network of fungi (the communication network for the earth) which is disturbed and destroyed when we dig and walk on the earth.
The idea is to let nature, the microbes and the earthworms do the work while you relax and watch the magic happen. In fact, you are not even supposed to walk on the soil. This improves soil quality, fertility and yield.
I was THRILLED when I saw worms, beetles, bees and insects living their lives while improving the quality of the soil in my garden.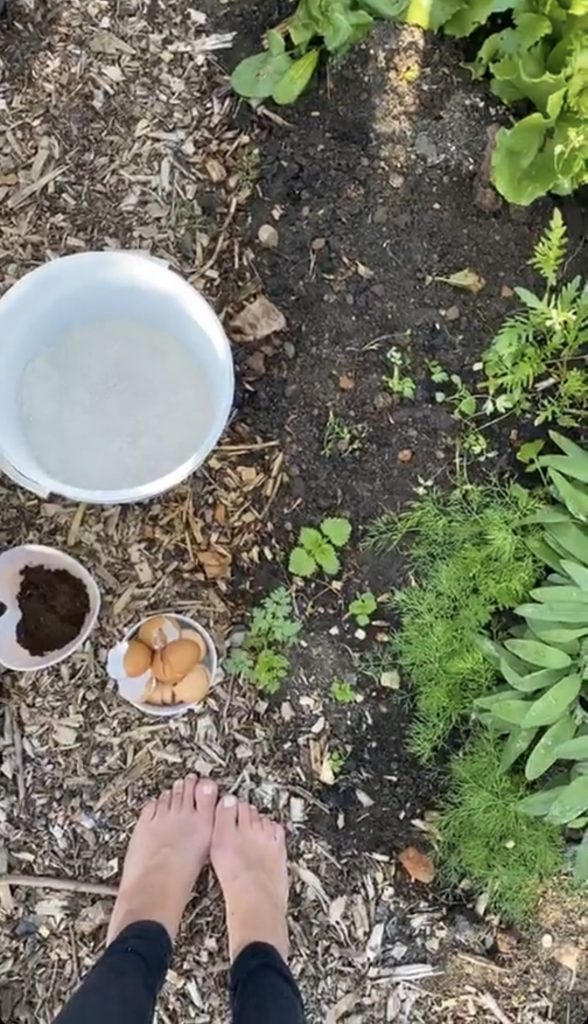 The beauty of this type of gardening is that you allow the many microbes and networks in the soil to live an undisturbed life.
No digging. Just cardboard.
We started in March. We live in England so you will have to check when to begin the process in your area.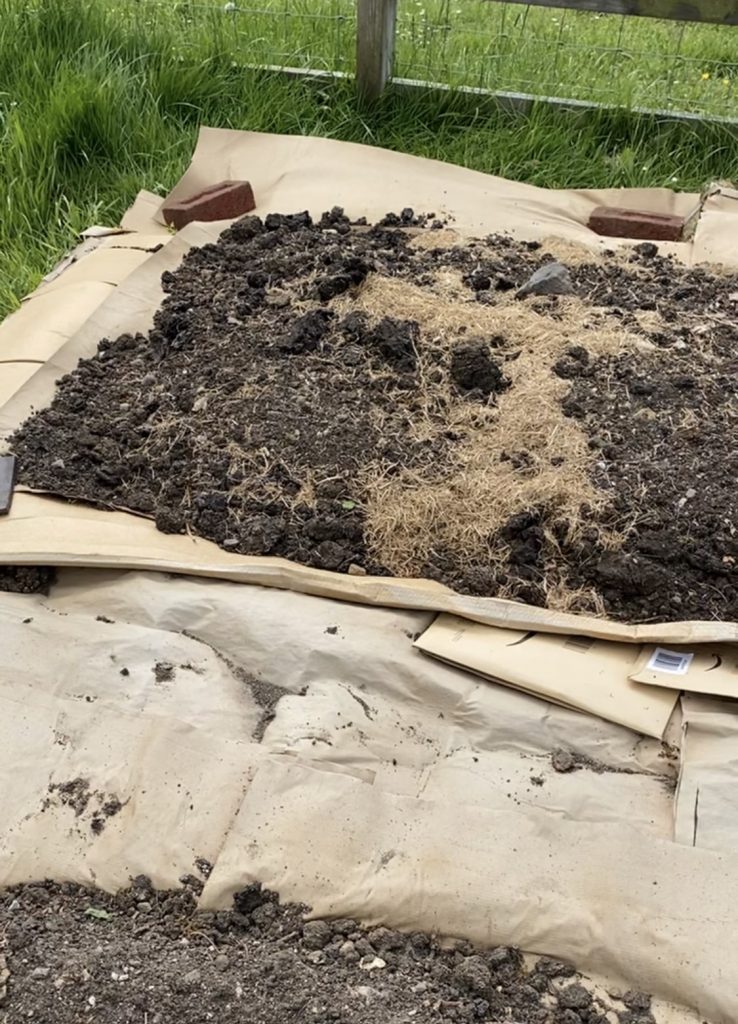 We bought cardboard, but most supermarkets who will happily give it away for free if you ask.
Simply lay out cardboard ON TOP of a lawn, grass, weeds.
Weeds will slowly die and become part of the ecosystem beneath and the plants in your garden will grow through the cardboard. Eventually the earthworms will break down the cardboard.
Place a layer of quality compost on top of the cardboard. Enough to plant potatoes, seedlings and seeds the upcoming months.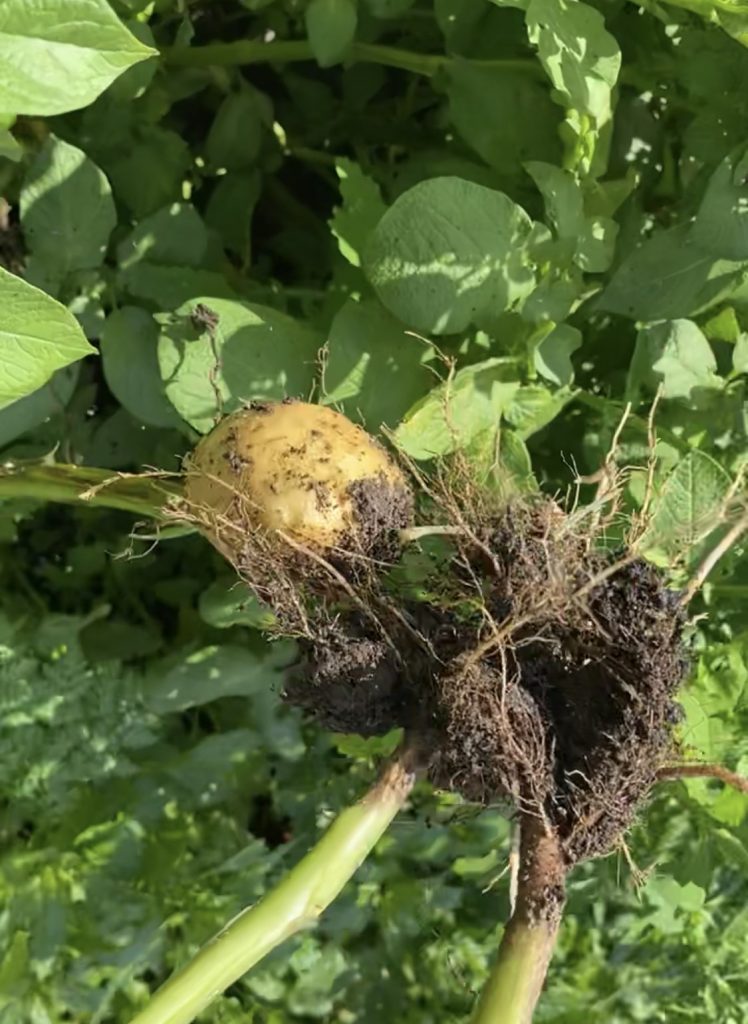 Make sure that the width of the garden is narrow enough. You don't want to walk on top of the soil. You need pathways where you can walk and reach plants from both sides. We covered the walk-ways with cardboard and wood chip. I think sleepers or something heavier is needed to keep grass from growing into the garden.
What to sow when?
We bought seedlings from our neighbors and we planted seedlings indoors (we don't have a greenhouse) and we also tried planting seeds directly in the soil later in the season.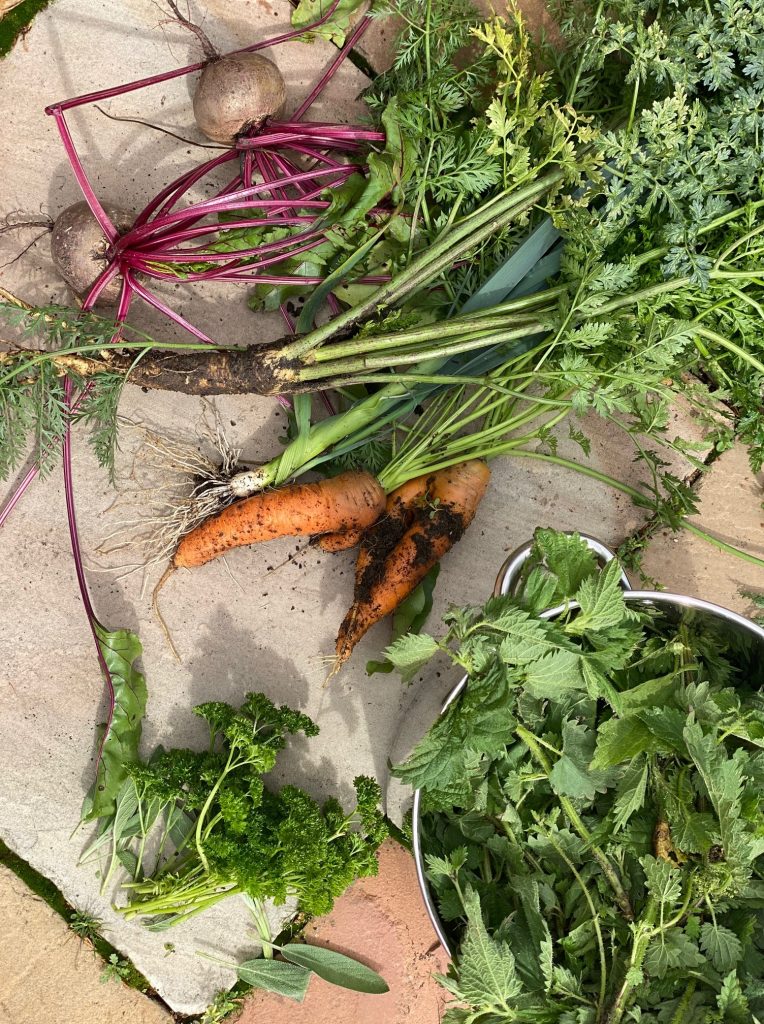 In the beginning of the season we lost lettuce and broccoli to the snails in our garden. But we found a solution for that (see below).
We successfully grew:
Sweet peas.
Sweetcorn.
Parsley.
Sage.
Lovage (my favorite herb.)
Salad.
Pak Choi.
Leeks.
Fennel.
Broad beans.
Broccoli.
Carrots.
Beetroot.
Blue and regular potatoes.
Zucchini.
Pumpkin.
Radish.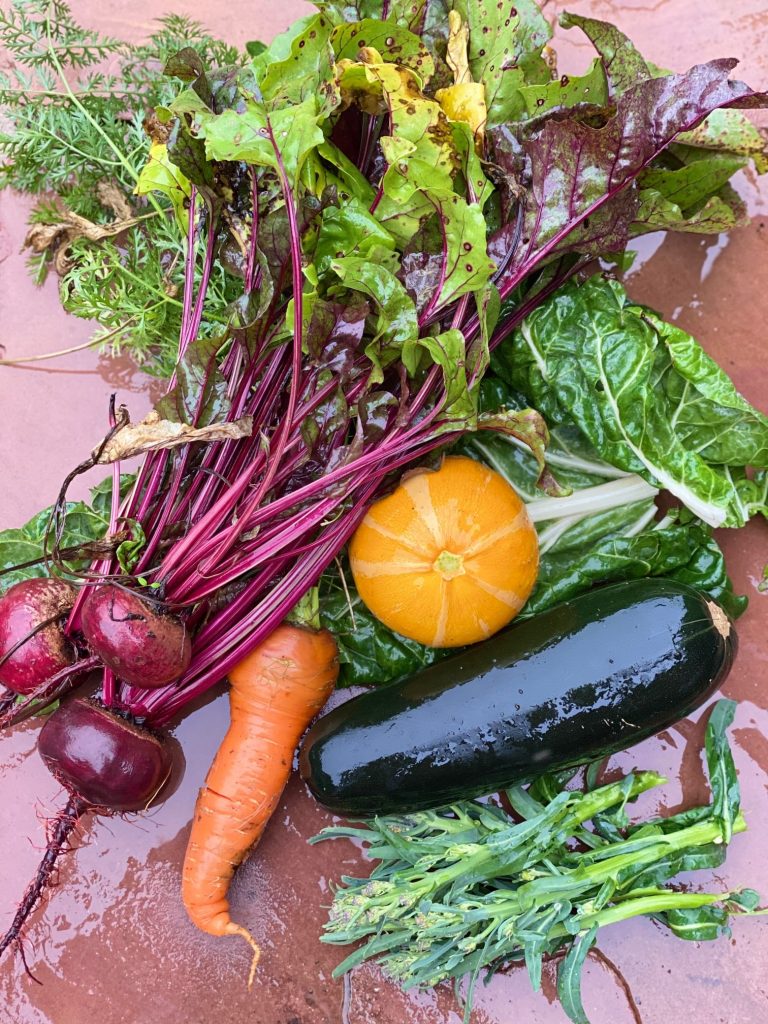 It was overwhelming and so touching and fulfilling to harvest food from our own garden with the kids. I felt such a connection to nature and such gratitude for the abundance of food and nutrients.
No pests – pesticides or fertilizers.
We had to find a solution for natural pest control to prevent ants and snails from eating our food.
Picture of my feet, eggshelves, coffee etc
We found a solution that worked REALLY well. We collected coffee grinds, egg shells (crushed) and covered the soil in it. Garlic cloves are hated by many insects but especially by ants, so we used them as a repellent as well. For the leaves and to get rid of hungry larvae – we sprinkled Diatomaceous earth on and around the plants regularly. IT WORKED!
Eating dirt?
It's time to reconnect to nature when it comes to food, eating and cooking. Our sterile, artificial and indoor lifestyle (and our fear of bacteria) has made us weaker and sicker than ever before. There's a link between the deprivation of soil health, artificial and nutrient deficient and toxic food and the epidemic of degenerative diseases and autism.
Our microbiome communicates with the microbiome of the soil. It's educational for the immune system to touch the soil and to be exposed to the information from the microbes in the earth when we eat food from the land.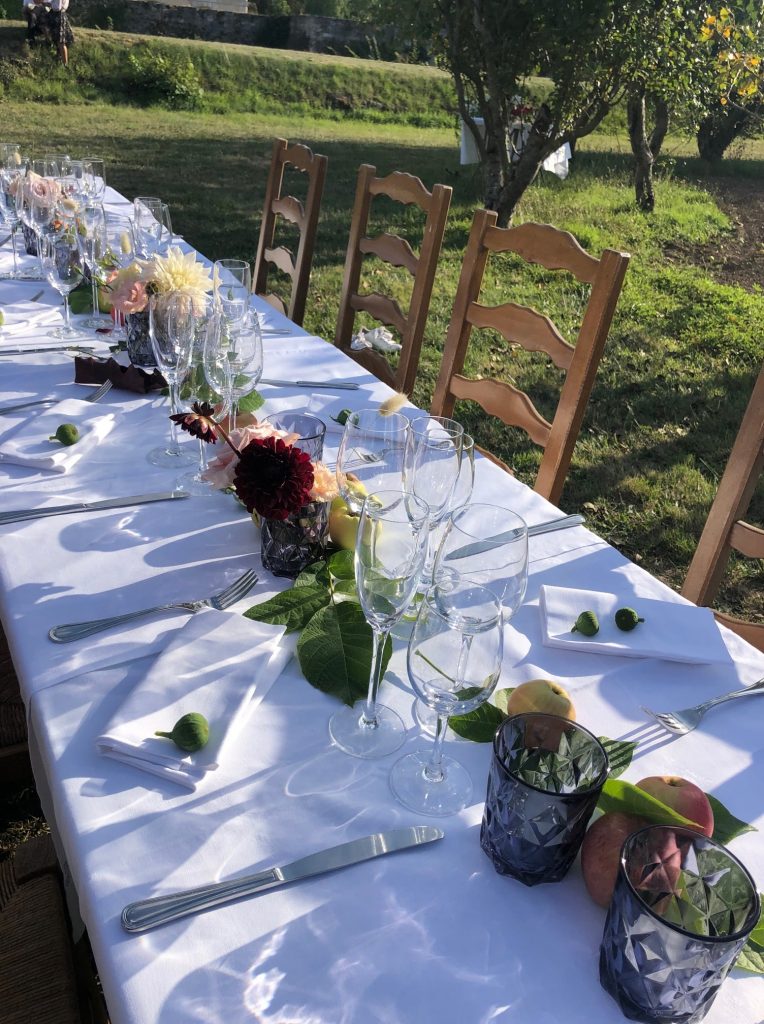 We are actually designed to be introduced to microbes and bacteria from animals, other human beings and the earth – which is what would happen naturally when we gathered around the fire to eat in tribes – surrounded by family members and animals…. eating while sitting on the ground. Using hands instead of a fork and knife.
Other links:
Charles Dowding: Beginners guide to No Dig Gardening.
Begin your autism turnaround journey Here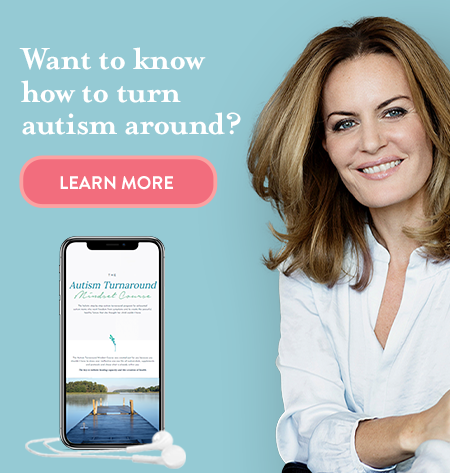 My Turnaround story Part 1: Here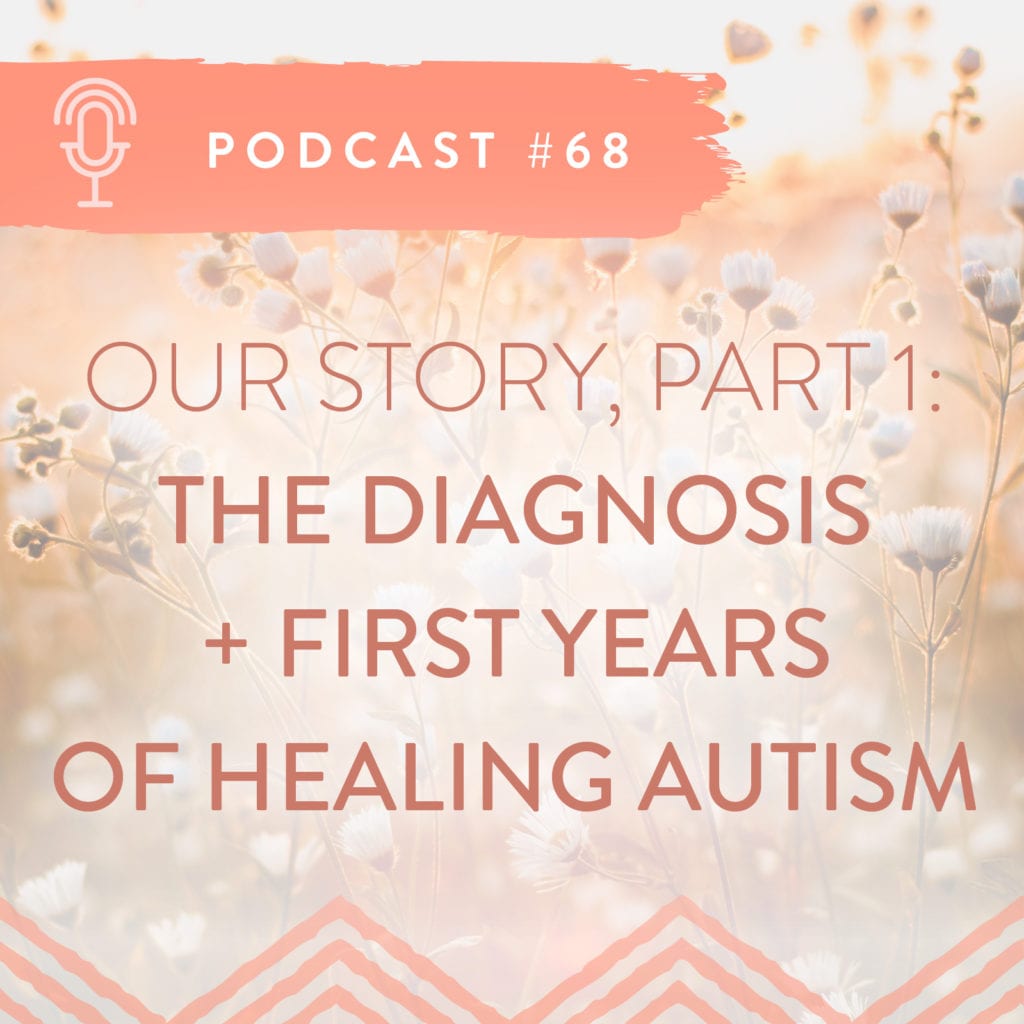 My Turnaround story part 2: Here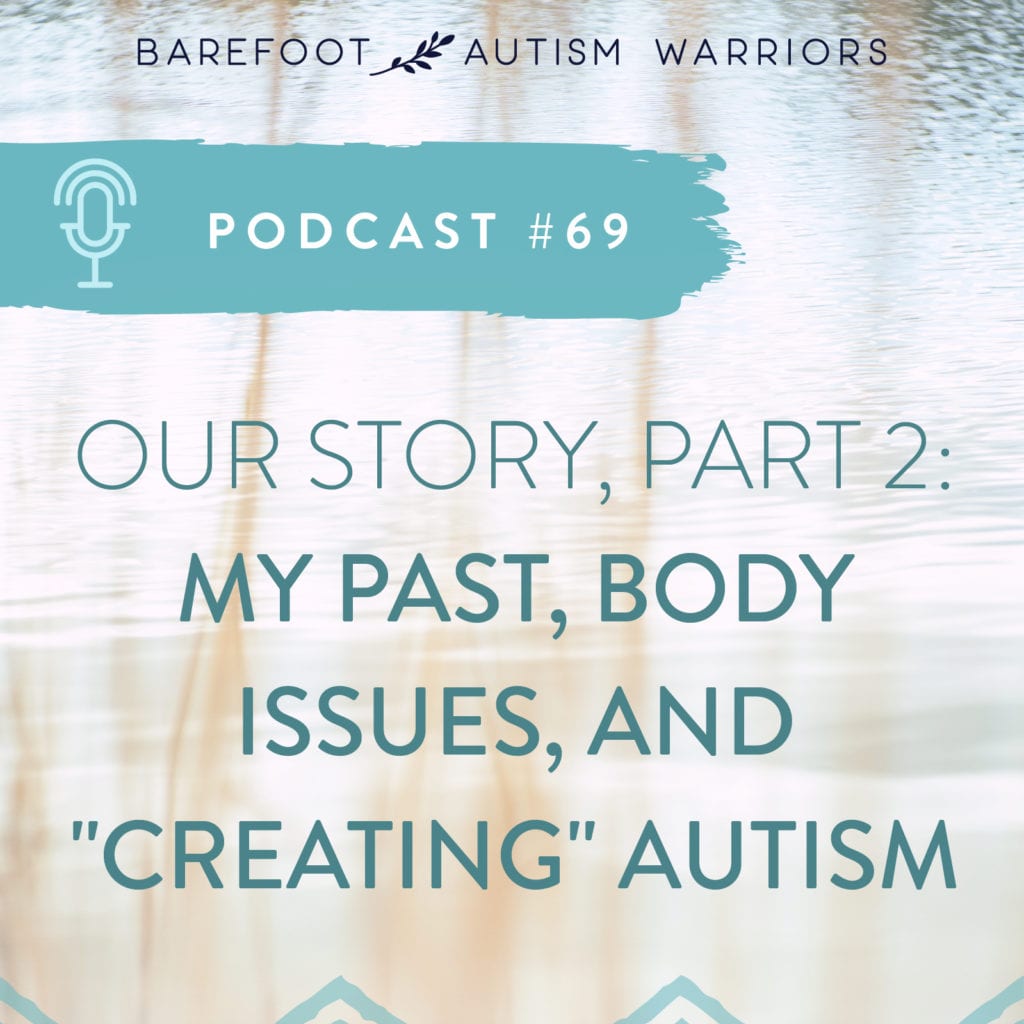 My Turnaround Story part 3: Here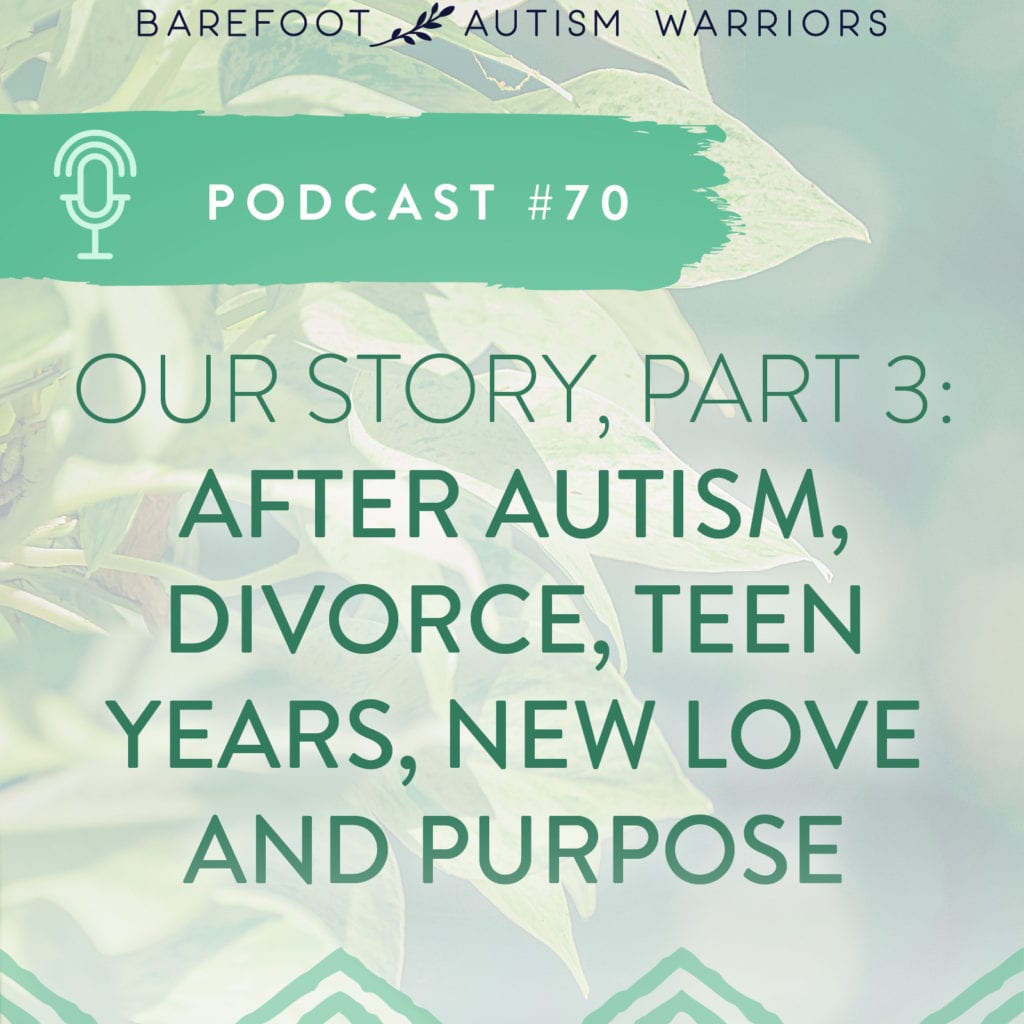 Download my Grounding Guide Here