So your child has autism and you just found Barefoot Autism Warriors. You are welcome. You are loved. I am here for you. No matter if you've been told: "There's nothing you can do" or if you have tried so many things without results that YOU are beginning to think that this is for life. In this blog, you'll find all my best links to turn autism around, videos and blog posts to get started (nutrition, regression, how to help your child, behaviour, symptoms, tests, diets, healing, nature, your journey.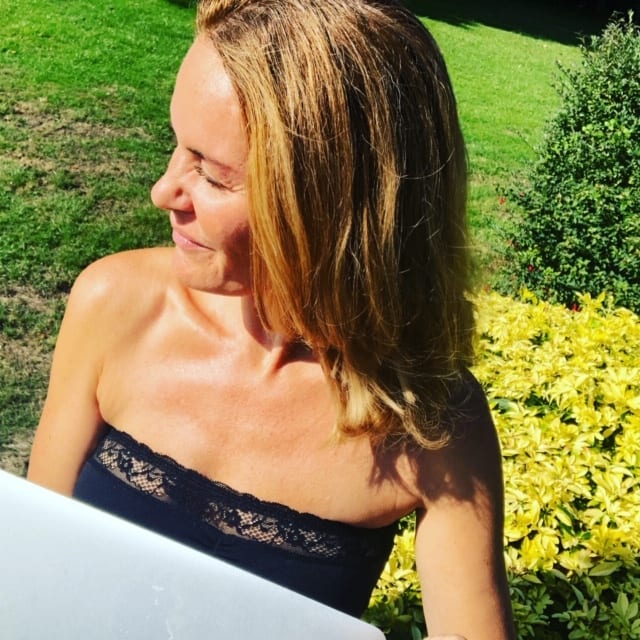 Take your time. Save this collection of links and use it as your go-to-place to dive deep and research at the beginning of your journey.
No matter if you are an experienced warrior mom who knows a lot about diets and Biomed or a beginner who's struggling with stress, tantrums, sleepless nights, picky eating, non-verbal autism, or regression – this is where the journey begins.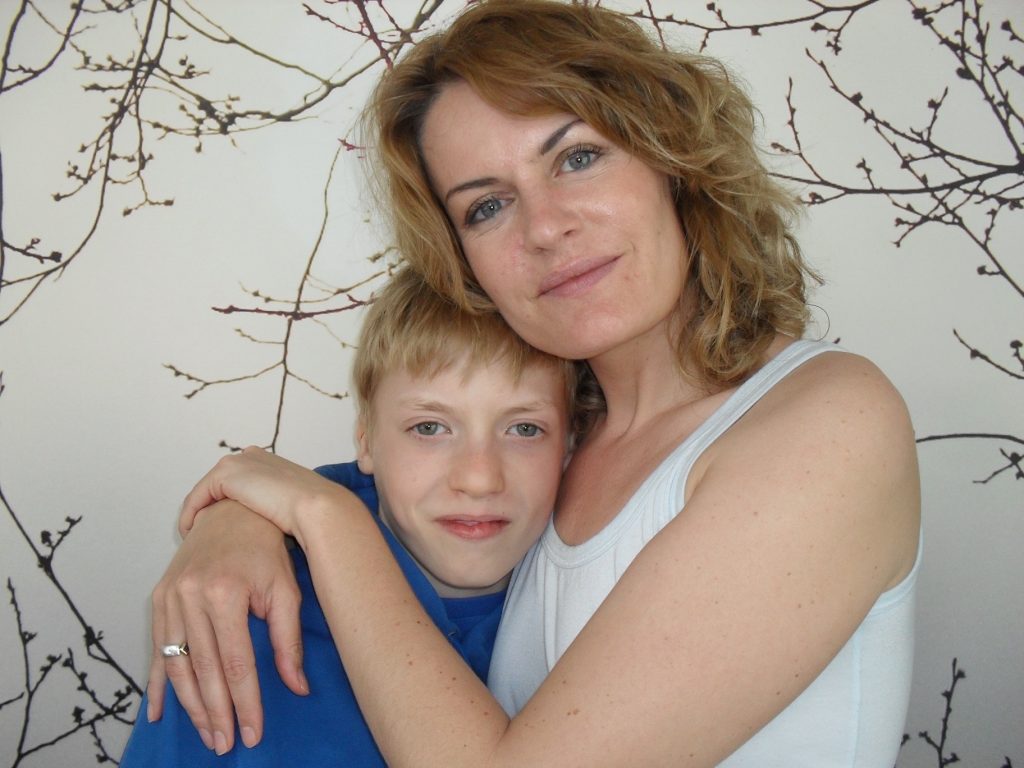 You might want to check out "The 5 Hidden Messages behind autism symptoms". My son went from stimming, screaming, biting, sleepless nights, no eye contact, no physical contact, or learning to a completely independent life and freedom from those symptoms (read the disclaimer below). My purpose is to share my path and autism recovery methods with you. Check out OUR FULL RECOVERY STORY.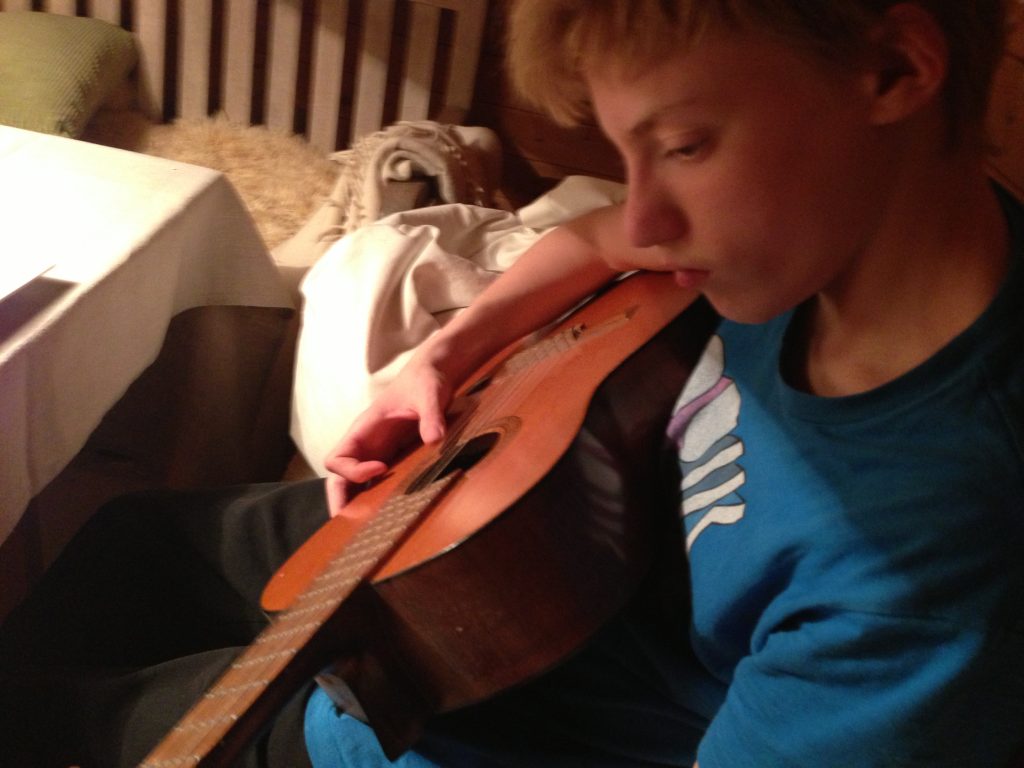 No matter if you just received the diagnosis or if you are deep into tests, diets, and therapies, you are here for a reason and you've come to the right place.

YOU ARE AMAZING AND IMPORTANT
There's no right or wrong way to deal with autism and you are welcome no matter if you are skeptical, triggered, holistic, or too overwhelmed to do ANYTHING right now.
Your child is unique and you are the most important person in your child's life no matter what you choose to do.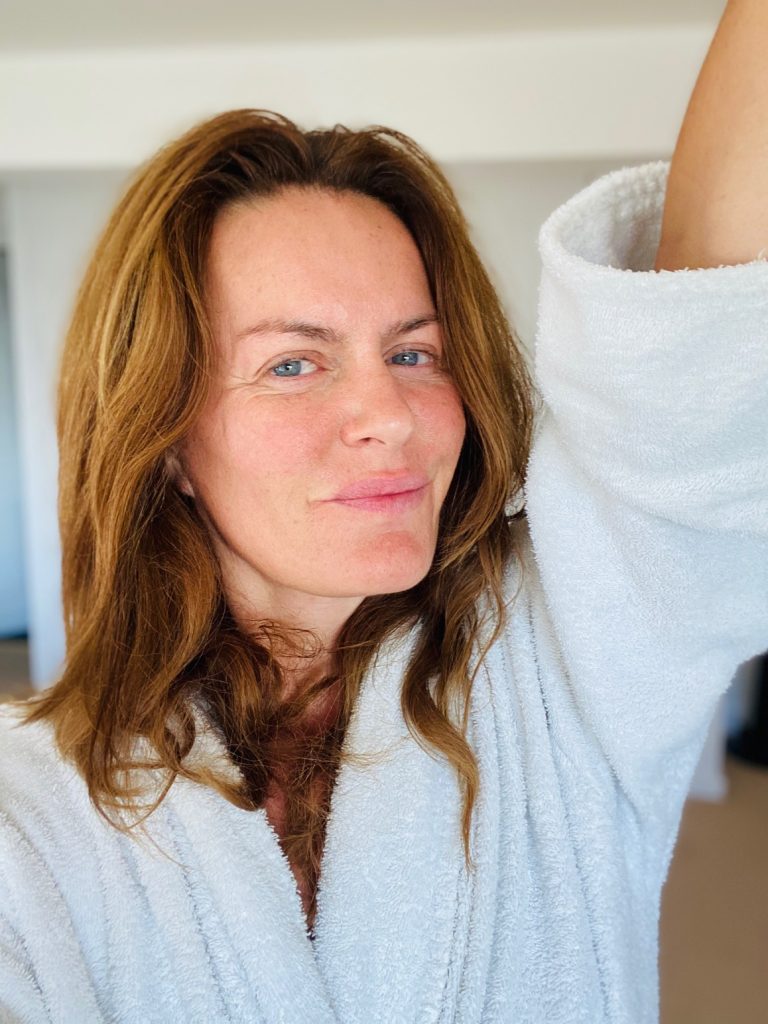 I don't claim to have THE SOLUTION for everyone, I am not for everyone either. I have a path and an approach that might or might not resonate with you. All I know is that I HAVE to share it.
Whether you agree with me or not doesn't matter. I am not here to get validation or convince anyone. I know that whatever you choose to do to deal with autism, you are doing it with love and we are all doing our best.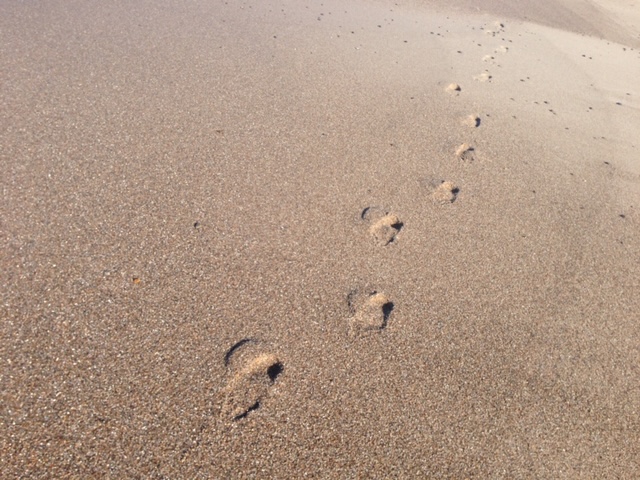 MY BEST INFO TO GET STARTED & LINKS TO TURN AUTISM AROUND
FREE BOOK & ON-DEMAND VIDEO TRAINING SERIES:
When you download this ebook you will automatically get to a welcome page with access to a free video training series (click below the welcome video on that page). When you sign up, the book will be sent straight to your inbox.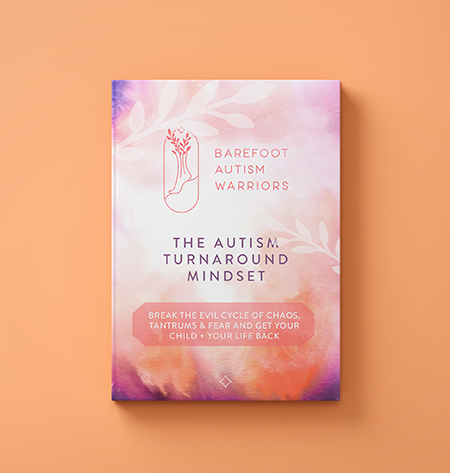 Struggling with food? Here's Picky Eating Guide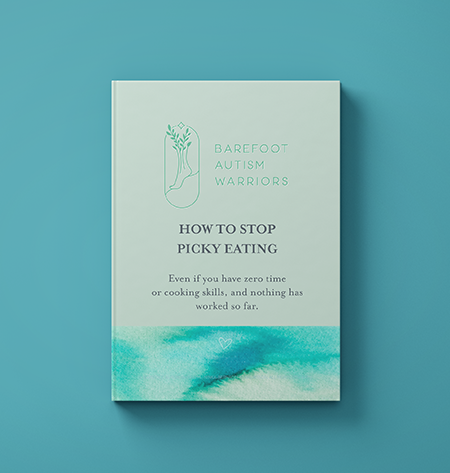 Check out the 4-day Nutrition Challenge HERE and
Why Autism Diets, Biomed and Protocol don't work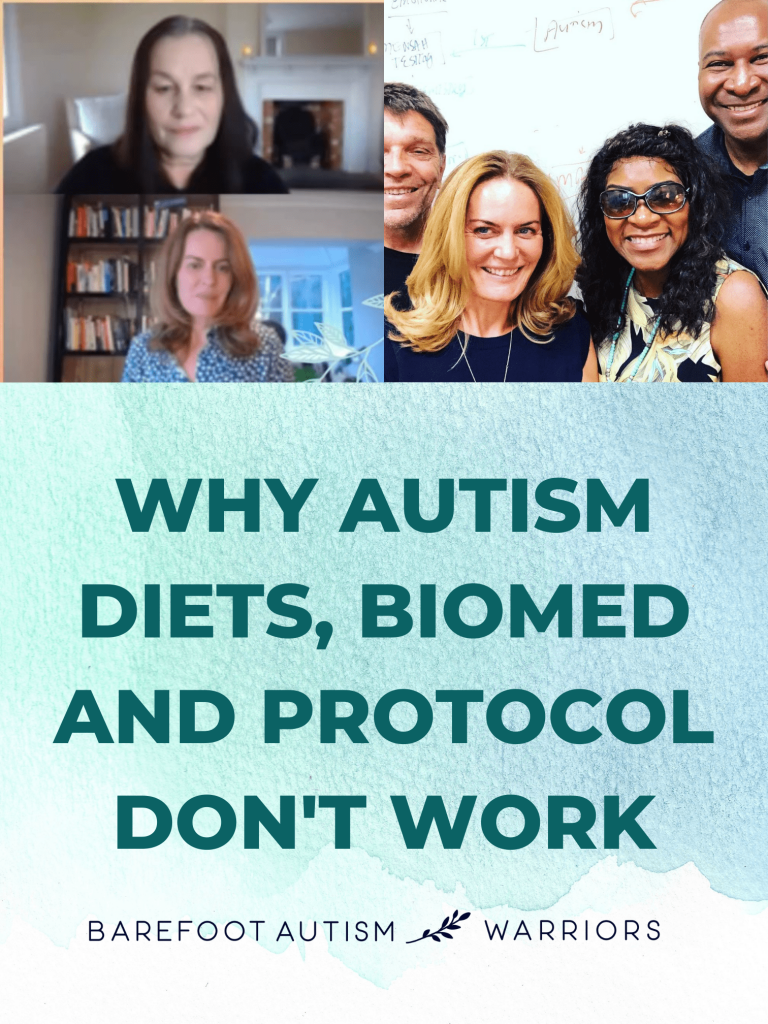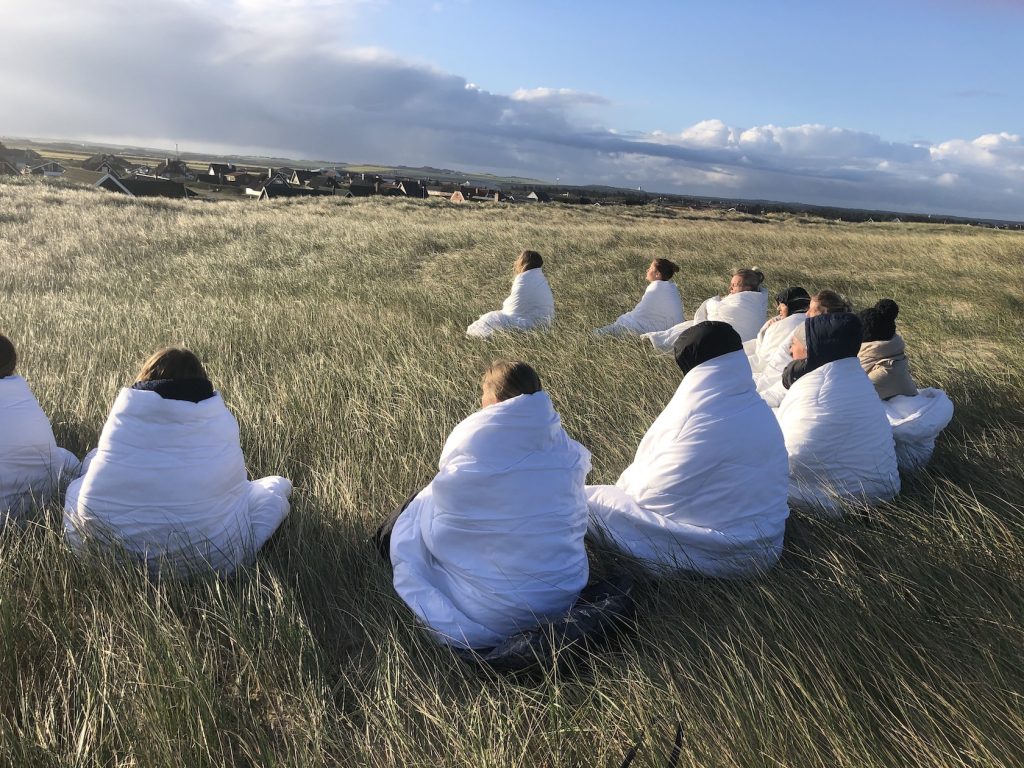 STRESSED? ONLY WANT THE MOST BASIC STEPS?
TOP 5 FREE TIPS TO TURN AUTISM AROUND FOR OVERWHELMED MOMS
If you have no time or energy for a big lifestyle-overhaul, this podcast is for you. It takes you through my specific, basic, effective and implementable tips to make maximum impact with minimum effort.

You will learn exactly what I did to create a foundation for change that ended up changing my child's behaviour and symptoms. LISTEN TO THE PODCAST HERE.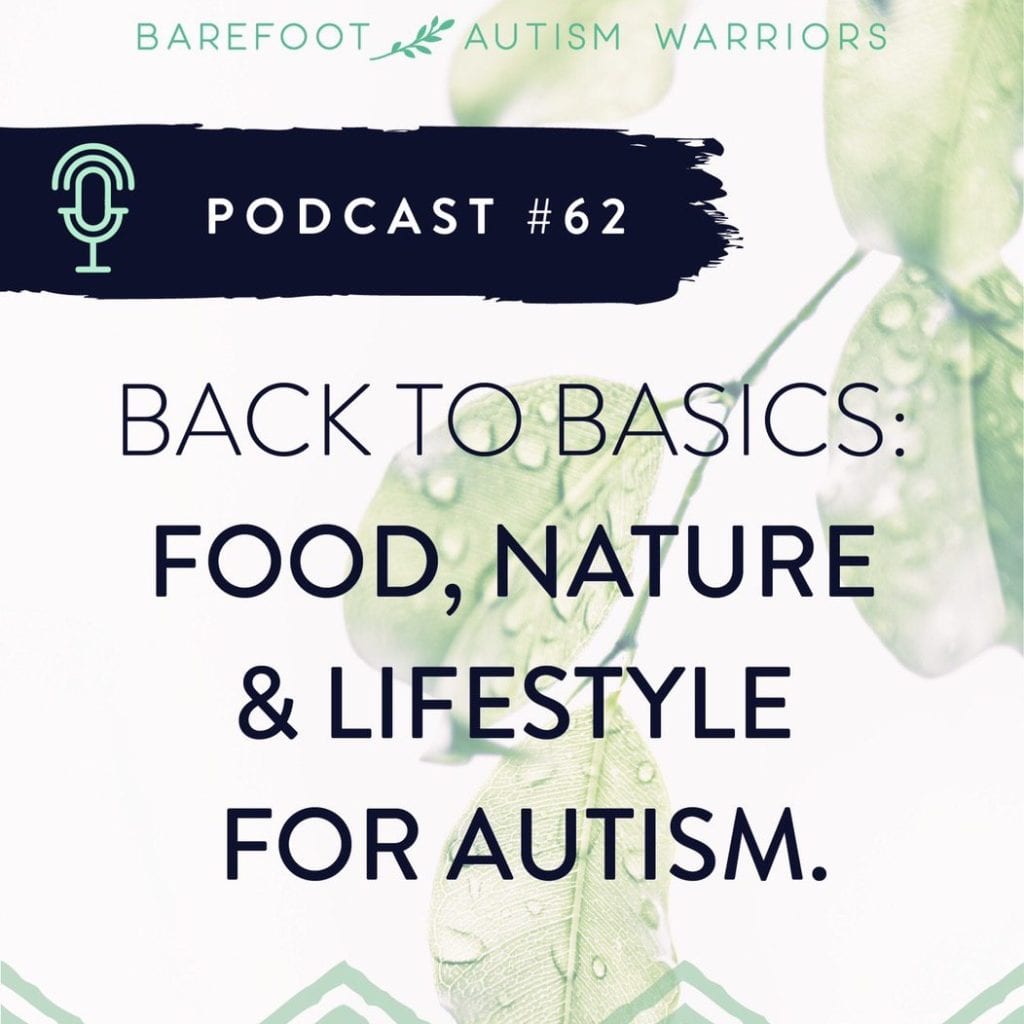 GET MORE TIME FOR YOURSELF (GUARANTEED)
If you have no time for yourself (or anything else) you, ve got to listen to this podcast episode. I teach you how to get 50 % more time every week by doing social media fasting. What to do, how it works and why it's important if you want your sanity, peace and life back. LISTEN HERE.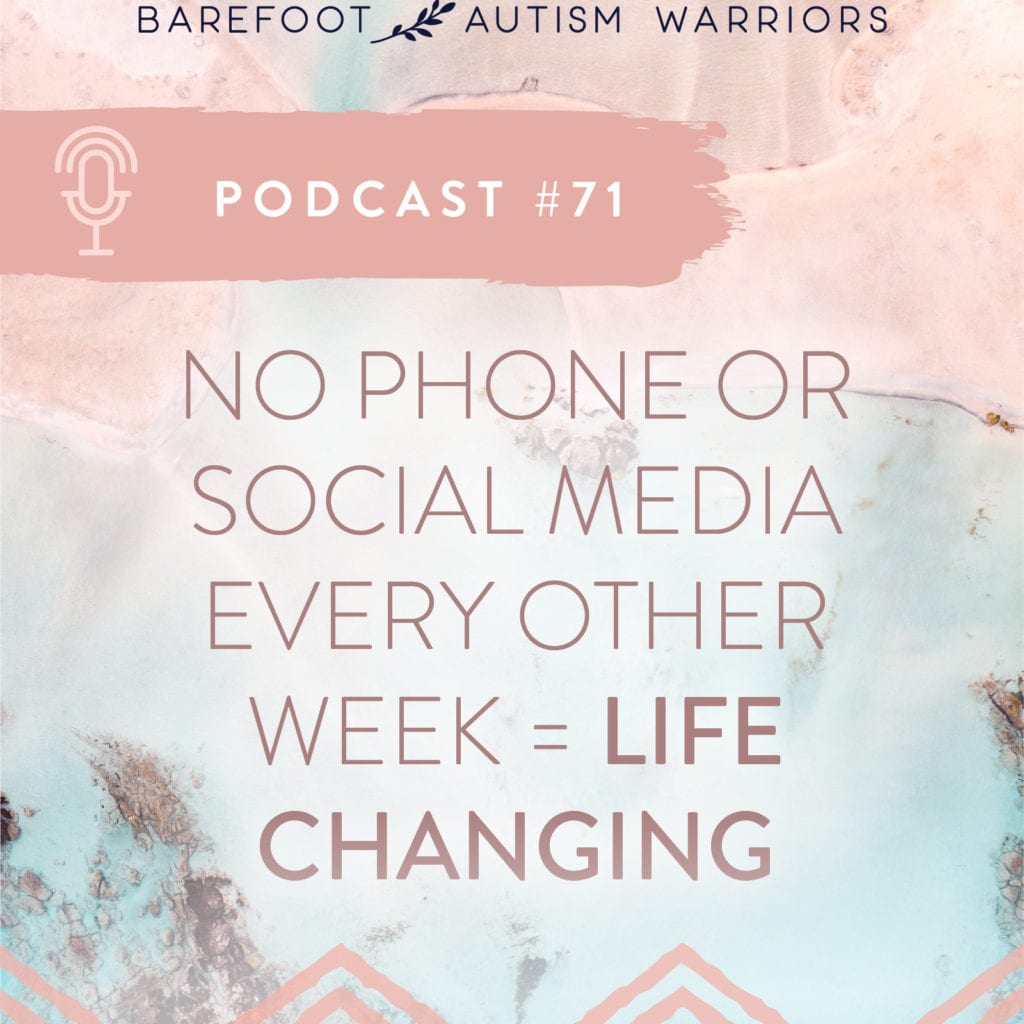 WHY MINDSET CHANGE IS THE MOST IMPORTANT THING TO CHANGE FIRST
The unusual tool to turn autism around is also the missing link in all failed autism diets, autism protocols, therapies and Biomed protocols (and the reason why you don't see lasting results). LISTEN TO MY PODCAST EPISODE ABOUT THIS HERE.

Dealing with mom-overwhelm?
ALL ABOUT AUTISM MOM'S BODY & HEALING
You are the most important piece of the healing puzzle for your child. You need rest, healing, health and strength to be able to go do this. It's not easy. Often we put ourselves last in line in order to be there for our autistic child, our family and everyone else. That causes irritability, overwhelm and stress. In THIS PODCAST EPISODE, I share SHARE HOW TO TAKE CARE OF YOUR NEEDS FIRST.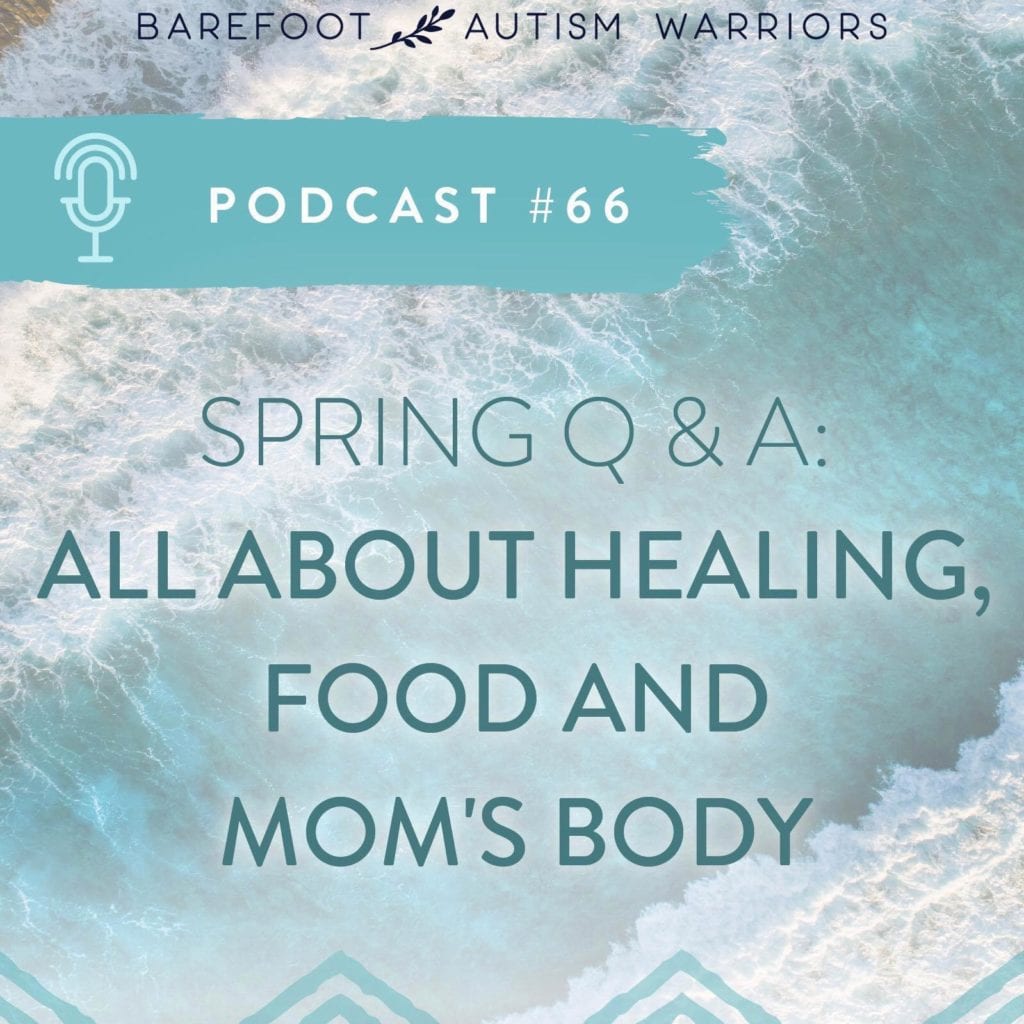 How can grounding outdoors help my autistic child?
Take off your autistic child's shoes – they will make them worse. The best thing you can do for your autistic child? Get your child outdoors and make sure that they sleep grounded. How? You will learn all about this in this podcast.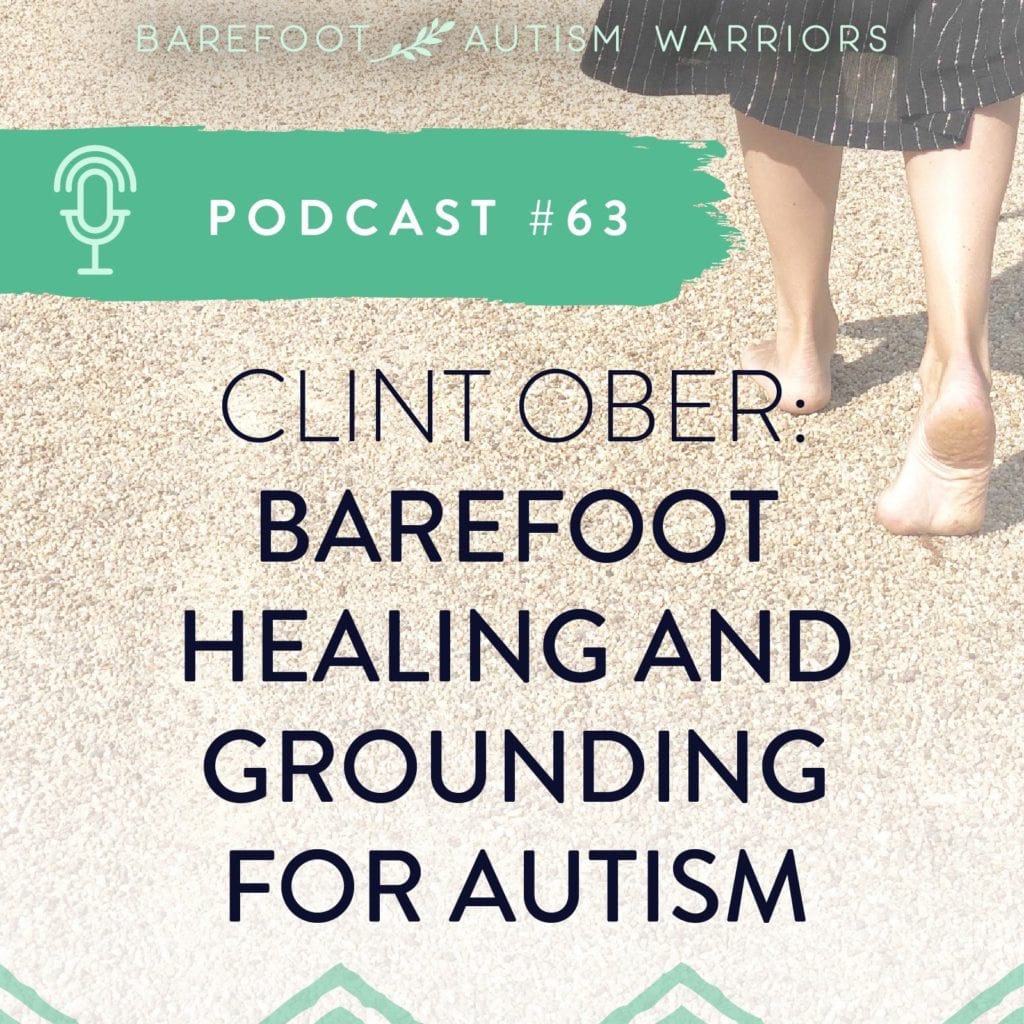 INTERVIEWS: MOMS WHO TURNED AUTISM AND OVERWHELM AROUND
MY PERSONAL AUTISM TURNAROUND STORY
When my child got diagnosed, I was completely overwhelmed, unhealthy, stressed and had no idea that I had to heal myself in order to heal my child.
My 3 part series gives hope, insights and valuable tools for you to understand what can cause autism, how autism often starts years before we ever get pregnant, how I turned autism and my whole life around.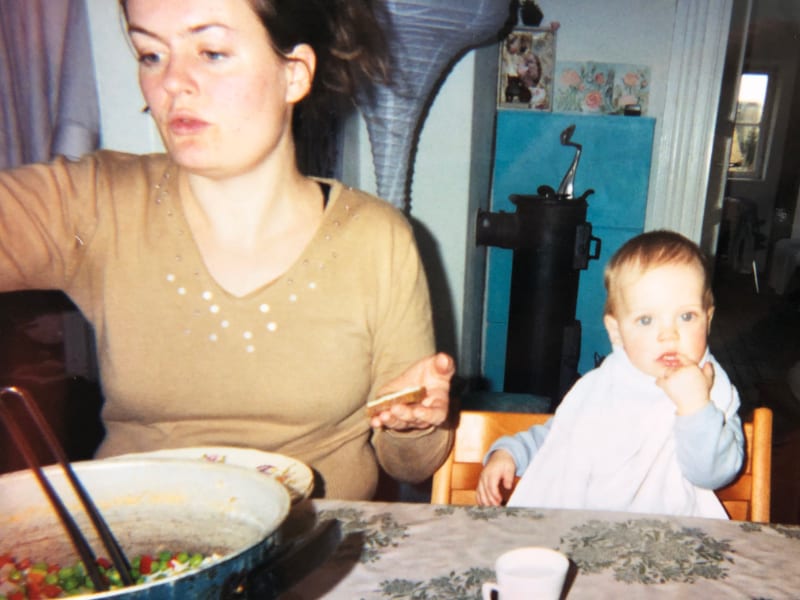 PART ONE: THE EARLY YEARS, DIAGNOSIS AND THE FIRST RECOVERY SIGNS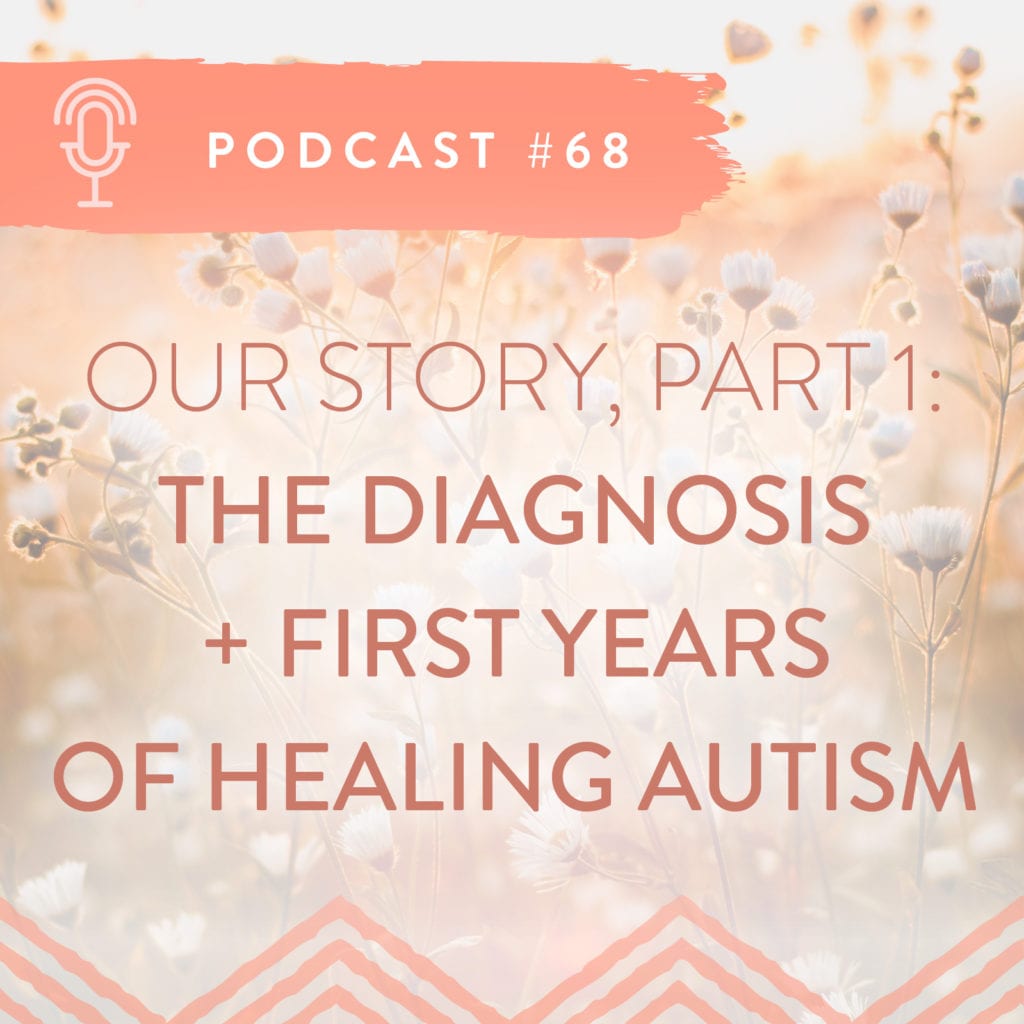 PART 2: CREATING AUTISM, MY LIFESTYLE, YOUTH AND CHILDHOOD.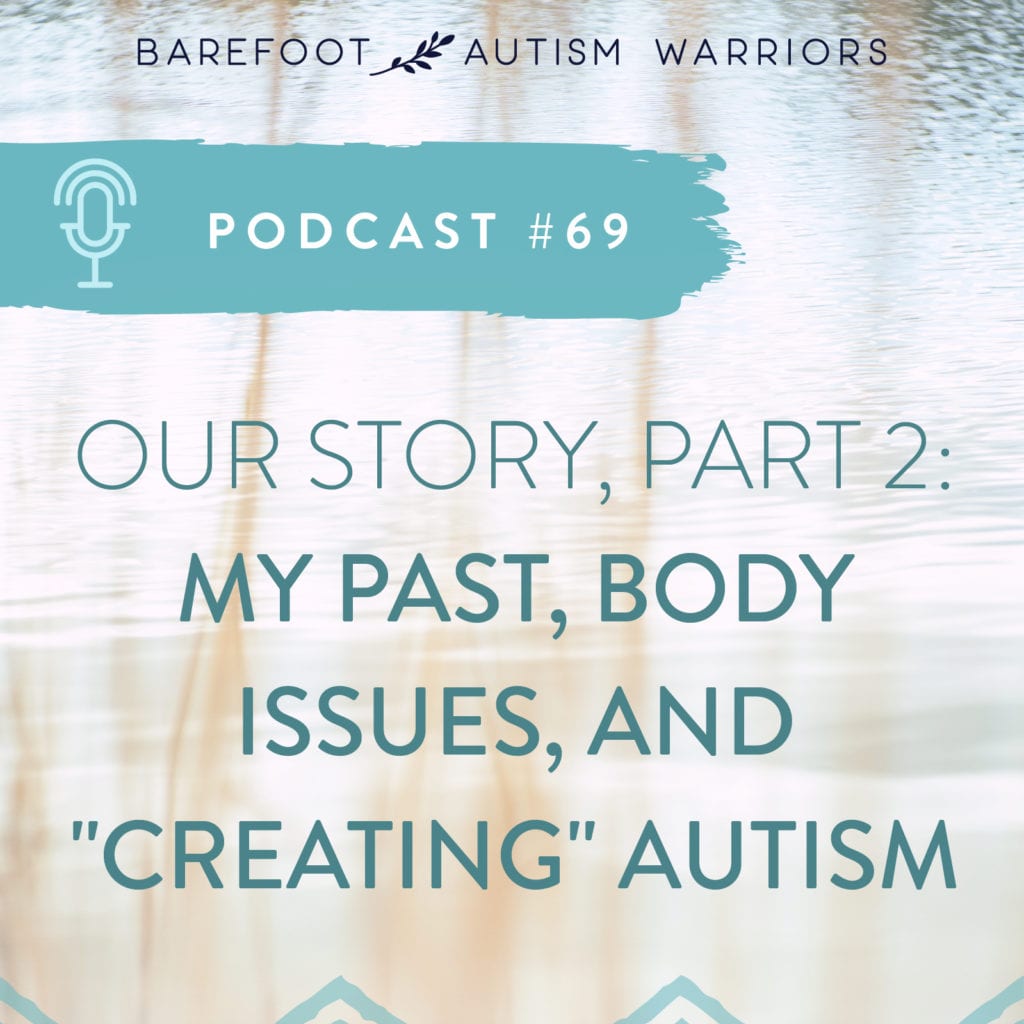 PART 3: LIFE AFTER AUTISM. TEENAGE YEARS, OUR NEW LIFE AND LIFE AFTER DIVORCE.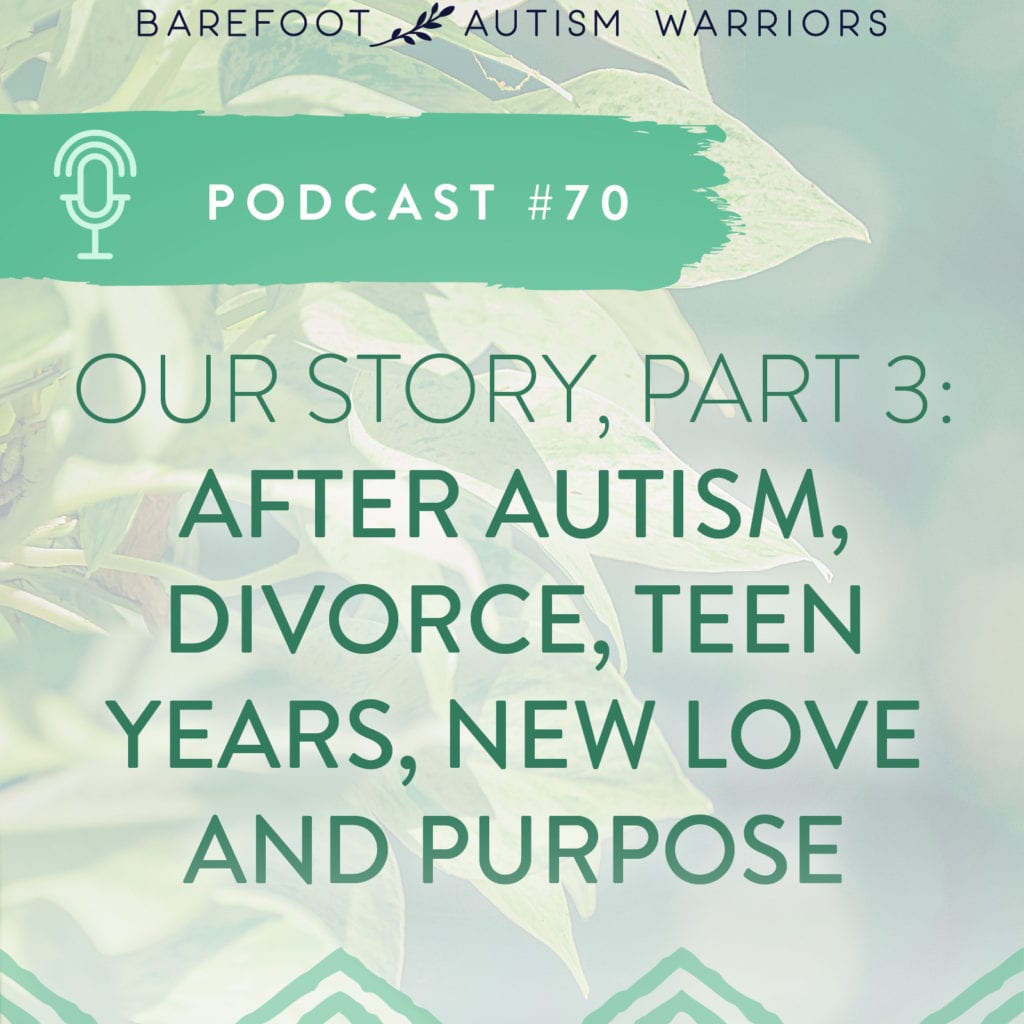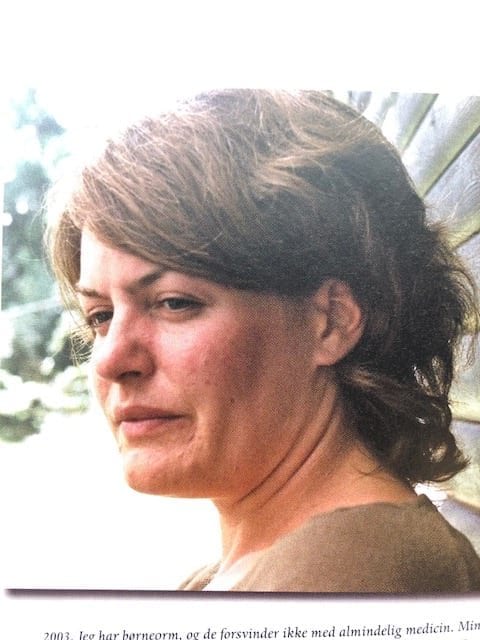 Struggling with autism regression & relationships?
HOW TO DEAL WITH REGRESSION & PLATEAUS
5 things to ask yourself if your child snaps back into tantrums, stimming, screaming other autism symptoms. This blog post is one of my most popular topics. Let me be clear. I am not writing this to judge or condemn stimming or autism symptoms. I know that adults with autism feel that these symptoms are part of their personality and that warrior moms shouldn't try and "fix them". My son's life is so much more peaceful and independent without these rituals and behaviours. I am not saying that getting rid of them is something everyone should strive for. I am sharing what I did to help my son release them by working on these 5 things: READ BLOG POST HERE.
FEELING UNSUPPORTED BY FAMILY, PARTNER OR FRIENDS?
Is your partner working against you? Child resisting you? Tired of conflicts over autism diets, autism symptoms or family members just not being there for you as an autism mom? There's a reason why this happens and an unusual solution to this exhausting problem.
Watch MY YOUTUBE VIDEO TO FIX THIS PROBLEM AND GET THE SUPPORT YOU DESERVE.
HOW MY EX-HUSBAND STRUGGLED AND HELPED THROUGH THE AUTISM TURNAROUND
In the beginning, he HATED the autism turnaround. He resisted. He even gave me 2 months to prove that it actually worked. It did. Here's his story from before, during after the diagnosis and healing process. He shares how he went from skeptical, totally traditional (unhealthy) father to an autism turnaround supporter and facilitator. HERE.

Nutrition, Biomed, autism protocols, and diets
DEALING WITH PICKY EATING?
How to end the battles over food without extra conflicts – even if you have zero cooking skills and you've tried everything to solve the issue. LISTEN TO THE PODCAST HERE.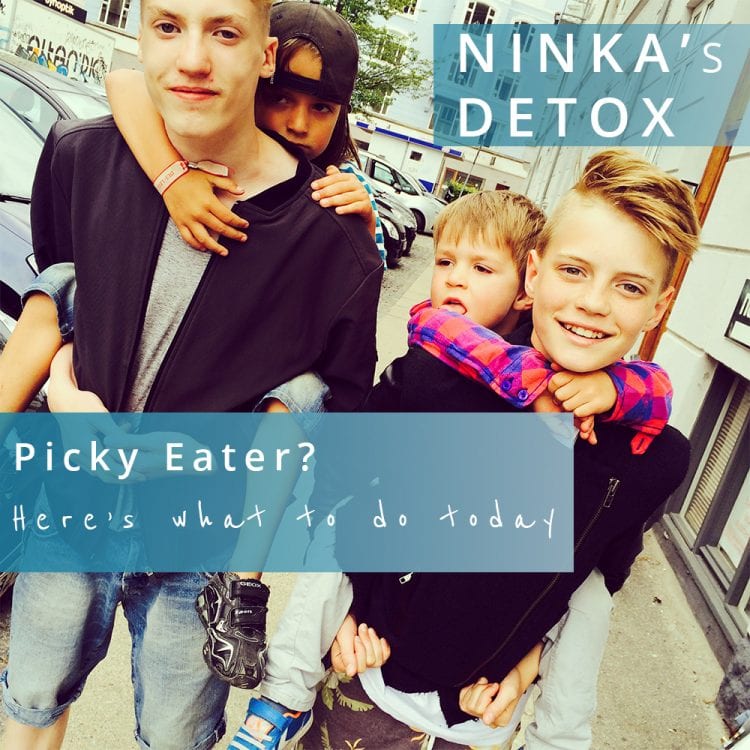 THE PROBLEM WITH AUTISM DIETS, PROTOCOLS, TESTS
Did you know that you don't need to spend time and money chasing expensive autism tests, detox protocols, extreme autism diets, or therapies? In fact, every child is unique and bio-individuality means that there are no safe supplements or protocols. Every protocol from Nemechek, Gaps diet, Medical Medium to TRS detox and spectrum supplements will make some children worse (while some get better). Why? Because every child is unique and every child's need is different and it changes all the time. It's time we get the truth out. Click the pictures below to dive into this topic more: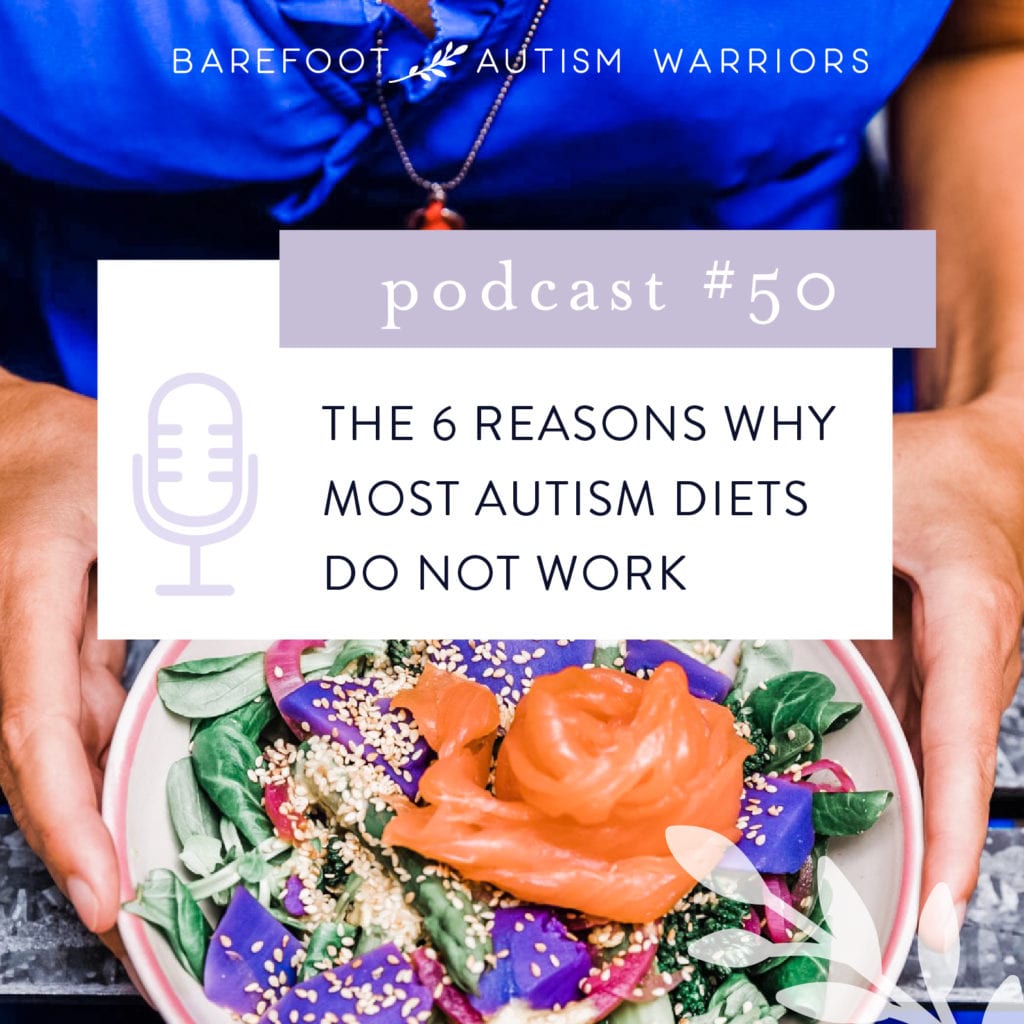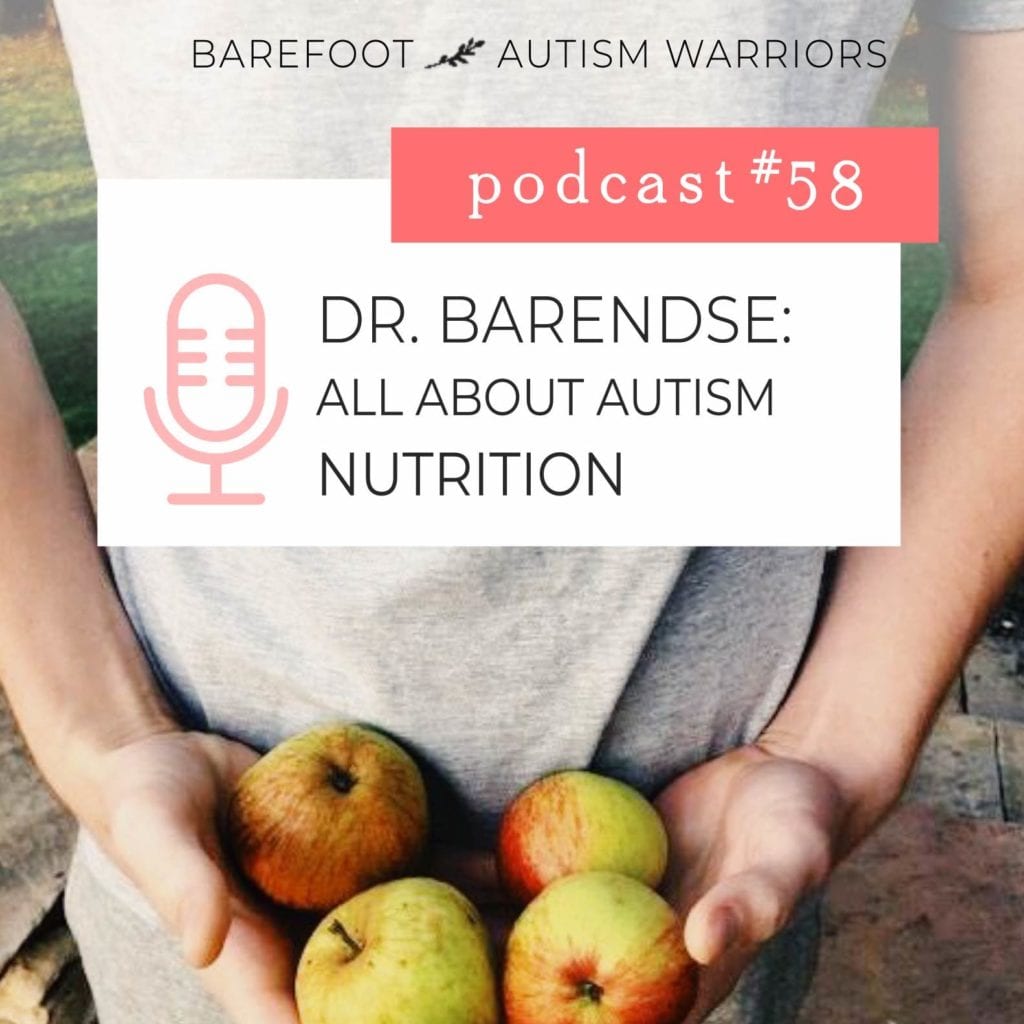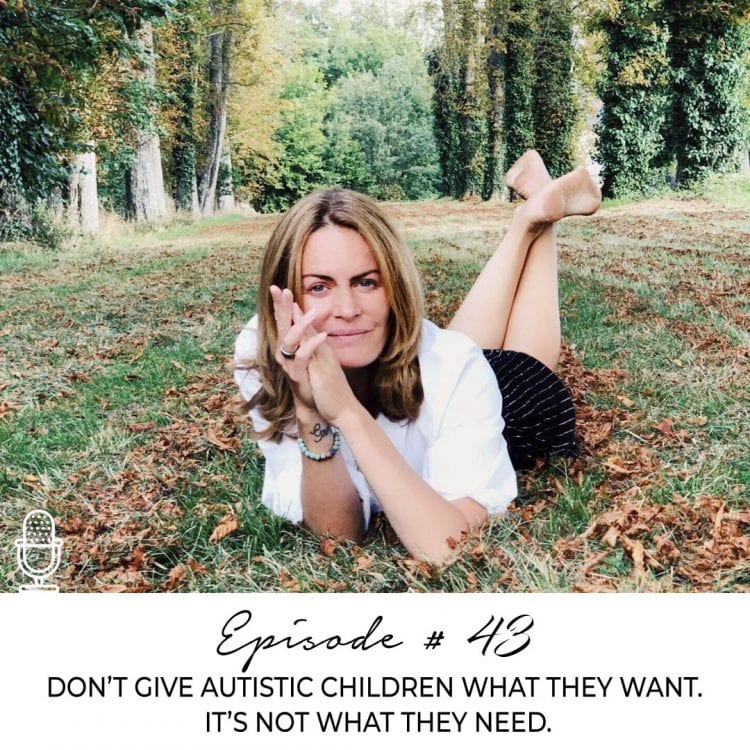 Work with me
WHAT IS THIS COMMUNITY – WHAT IS AUTISM?
Barefoot autism warriors is a family. It's a tribe. It's a path. It's a way of life. We support each other in remembering how powerful we are and in turning autism around. Here's my truth (It might not be yours, and that's ok):
Autism is a wake-up call. Autism is a messenger. I don't believe in "treating the symptoms". I believe that when we LISTEN to the symptoms and hold space for what these symptoms are telling us and teaching us, symptoms CLEAR. In our case – they disappeared.
These children show us that "something's gotta change". Something needs our attention. It's not our job to "remove the symptoms" or "fix" these children. They are here to HELP US reach higher levels of consciousness, sustainability, truth, unity, health and connection with nature and each other. They teach us that we are nature deficient and they are leading us back to our roots, truth and wisdom.